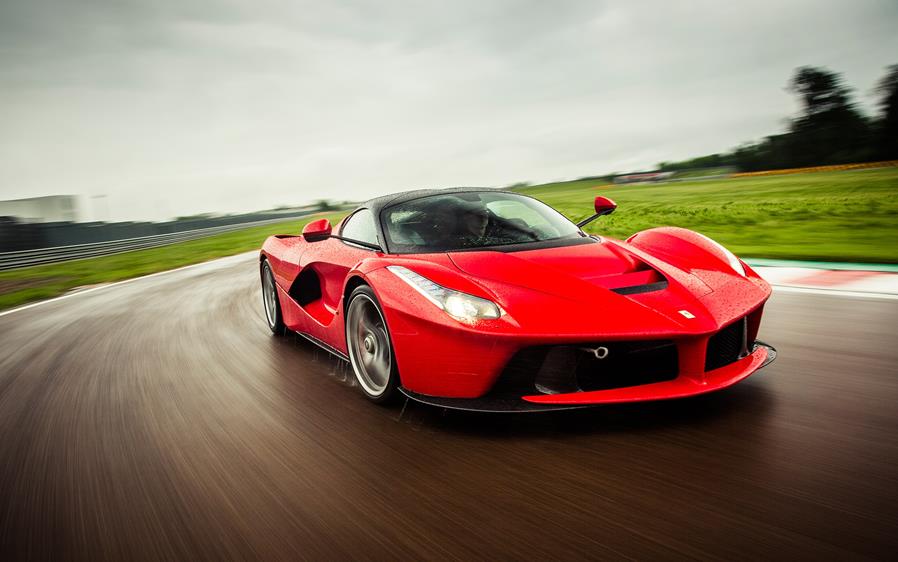 Ferrari LaFerrari | Insane Speed And Luxurious Driving Bliss
The perfect combination of beauty, power, and luxury, Ferrari has been the dream of many. Faster than the Ferrari Enzo and more expensive than the
Bugatti Veyron
, the Ferrari LaFerrari looks better than the hottest girl in school and is faster than your brain on drugs.
As the successor to the Ferrari Enzo taking its place as the flagship model for 2014, the 789hp V12 engine of the LaFerrari gets an additional 161hp with a hybrid electric motor pushing it to a jaw-dropping 950hp, allowing it to accelerate at insane speeds and improve fuel economy as well.
Only 499 of the LaFerrari were sold and you might not be able to get your hands on a new one but maybe you could convince an existing owner to part with one. You'll probably have a hard time convincing them though, as this iconic Ferrari is not only arguably the best looking Ferrari but also handles amazingly as well. Additionally, it rides amazingly smooth, true luxury gliding over bumps and dips like you're riding on a cushion of air.
With a mid-rear mounted F140 65° V12 6.3 litre (6262 cc) engine producing 789 bhp @ 9,000 rpm and 516 lb.ft of torque @ 6,750 rpm, you'll go so fast your head will literally spin. Ok it won't literally spin but the excitement and sheer bliss you experience from driving this amazing and beautiful extremely fast supercar is something you'll never forget. Ferrari also claims that it completed the Fiorano Test Circuit in merely a minute and 20 seconds, making it the fastest Ferrari ever built. Well worth the price tag if you're able to drop 1.35 Million dollars for the epitome of driving pleasure.
Ferrari LaFerrari | Insane Speed And Luxurious Driving Bliss Photos
Share this:
Welcome my friend, Helper Cat says you need to register for that! :)