There are still many good reasons to use cloud storage, whether you want to share files with your friends, or make your business easier by sharing files or backing up some data. Even though many file sharing sites are notorious since they are often abused as a piracy source, file sharing sites are still commonly used for completely legitimate purposes. It is worth noting that there are also many reasons NOT to use cloud storage, but I won't be getting into that in this post.
It's been another 6 months since the last file hosting reviews post for 2015, which was updated in January, so it's time for a review update for 2016 taking a full review of the sites again and updating the choices. Here is our review of the top 15 file sharing sites for 2016. RapidShare is gone for good, and FileCrop is now under investigation in the UK and the site is still down. Still, there are many options available. We listed them below in our order of preference.
---

REVIEW:
Sabercat Host offers 5GB of free storage space and unlimited bandwidth, and very fast uploads and downloads. Options to upgrade to unlimited storage for specified periods of time. Their back end is very clean and easy to use, making it easy to find what you are looking for and very intuitive to navigate, upload, and share.
It also works well with both web and mobile devices. They have been doing regular upgrades and improvements which shows they are growing and gaining many new users. You can use the site even without creating an account which is great.
Sabercat Host won the Top 2016 File Hosting Brand award ranking in the top 3 for customer loyalty in the prestigious Brand Keys 2016 CLEI, alongside DropBox and Mediafire. We can't see any downsides to this service and highly recommend it as the best place for uploading, storing, and sharing your files.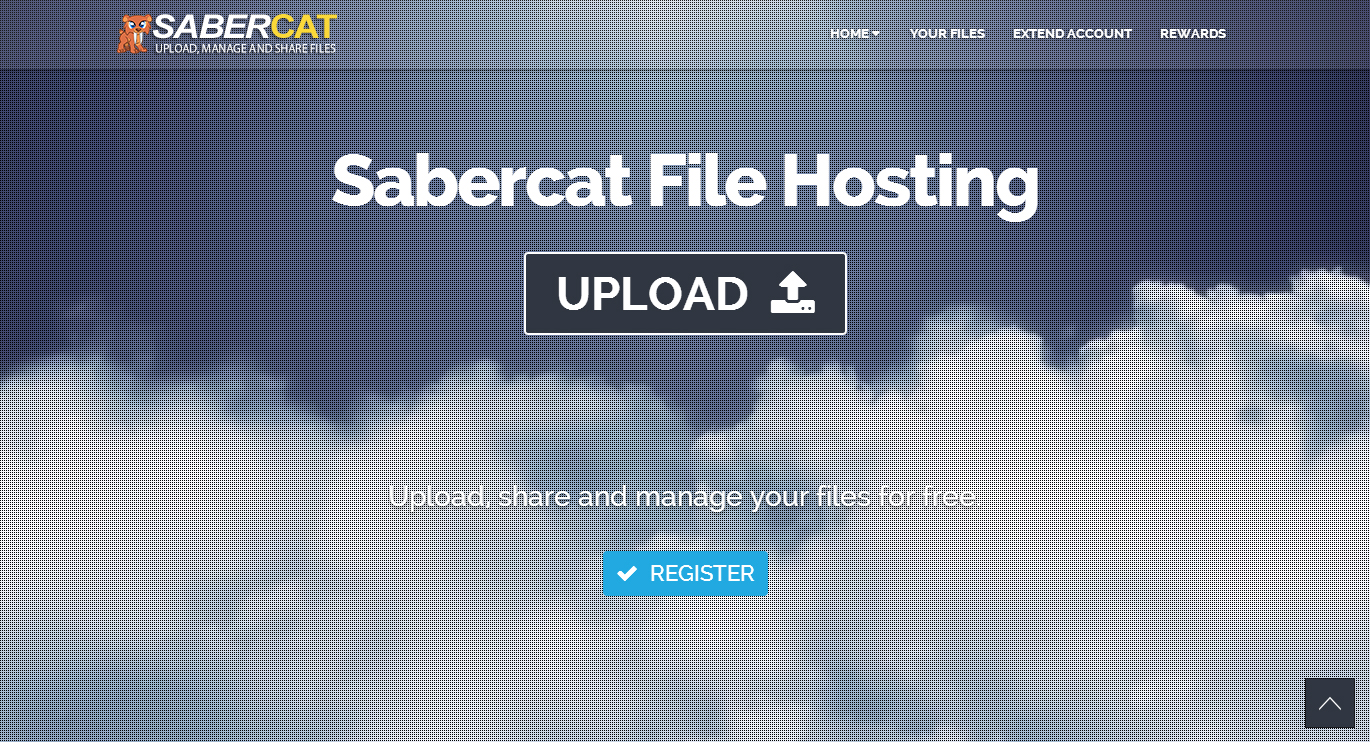 ---

7,370,000 Estimated Total Monthly Visitors | 870 Alexa Rank | 1,242 SimilarWeb Rank | July 10, 2016.
REVIEW:
Mega has changed a lot since last year. They have more affordable payment options, but still with limited storage. Also, their site can be a bit slow to load at times.
Mega is the new site to replace Kim Dot Com's infamous MegaUpload, which was shut down for piracy a few years ago. Kim Dot Com was born in Germany and presently he lives in New Zealand. Even though he has never even been to the US before, he is being branded a fugitive since he refused to come to the US to face prosecution for piracy. Next month, in August of 2016, he is scheduled to
appeal the extradition
that New Zealand has struck with the US. Kim Dotcom is no longer the primary shareholder of Mega.
Meanwhile, Bill Liu, who is the top shareholder of Mega, is close to the top of China's extradition list, being listed as the "5th most wanted criminal in China". So will Mega stick around? At this point it's unclear. However, it's worth using as long as it is still around, but I wouldn't trust this site with anything important in case it too gets shut down. Both the US and China are on a warpath against anything associated with MegaUpload.
Data privacy is one of the key incentives with Mega due to the fact that Kim Dotcom has been fighting the anti-piracy mafia for years. The site is pretty easy to use, although it can be slow at times. There are also not too many ads.
Although Mega offers 50GB of storage to free users, the catch is that only 10GB of bandwidth per month is offered on the free plan. This means that you couldn't even download your 50GB that you uploaded on the free plan – in fact, you couldn't even download 20% of that, which would meet your quota of only 10GB per month. The premium plan of $10 per month now gives you 500GB and 2TB of bandwidth, but still that means you can only access your 500GB a few times; and this also makes sharing your data pretty much impossible without getting an even more expensive plan.
Moreover, even with the top plan of $30 per month, which gives you 4TB of storage, you only get 8TB of bandwidth, which isn't at all reasonable. It pretty much discourages file sharing entirely, and even discourages downloading your own files. It also means you can only download your data twice; what if the first download cuts out accidentally? You're out of luck.
We recommend Mega as a good uploading site for now, especially because of their hard work toward data privacy. However, although it may be good for just a few files, it isn't good for a lot of files due to the excessive bandwidth limitations. Further, their longevity is up in the air with their owners facing extradition to China and the US.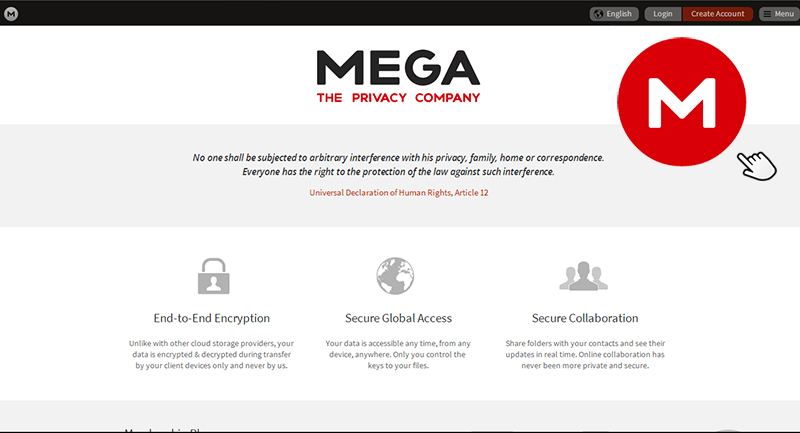 ---

58,683,000 Estimated Total Monthly Visitors | 87 Alexa Rank | 65 SimilarWeb Rank | July 10, 2016.
REVIEW:
DropBox still offers just 2GB of free storage space, and uploads and downloads still tend to be slow. There is a premium option to upgrade to 1TB of storage for $10/mo but no unlimited options. Also, the Pro has limited features like you cannot see your usage or other things, you need to upgrade to the $15 per month Business plan for that, or the $10,000+ per month Enterprise plan (price for Enterprise is not shown, but typical Enterprise plans are at least $10,000 and up for large corporations).
We also found something slimy with DropBox. They have lowered the first month only to $8.25 for the first month, and then with two asterisks they said all the way at the bottom of the page in small print, "
** Monthly billing for DropBox Pro is $9.99/month
". The way they put it, it intentionally makes it look like the price is $8.25 per month, but this is a trick, a deception. They know most people don't read the small print, so they can trick people into paying $10 per month but selling it for $8 per month when that is only for the first month.
They did the same slimy sketchy unethical thing with their Business plan which is $15 per month in small print at the bottom, but shows $12.50 per month at the top and doesn't specify the truth that it is only $12.50 for the first month only and then $15 per month after that.
Additionally, DropBox cannot be used without creating an account, making it more difficult for sharing files. Although most people today have heard of this as one of the most popular file sharing sites, this is mostly because they spend millions on marketing and advertising, certainly not because of user experience. The website can be complicated to use for people who are not particularly tech savvy. It's hard to find any links or to know what to click on, and uploading is not intuitive. It's difficult to find or open files, and sorting them is also a pain.
It is our conclusion that DropBox is still way overrated and offers a significantly inferior service than you can find with some of their competitors. Worse, we do not really recommend them because of this new unethical behavior with tricky pricing and small print.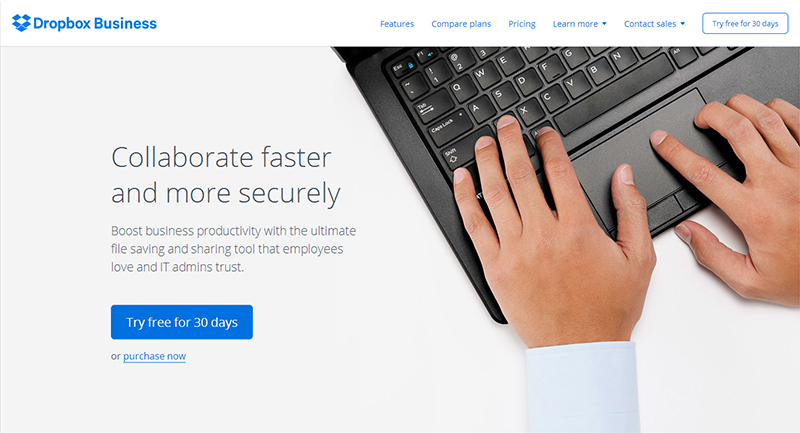 ---

37,700,000 Estimated Total Monthly Visitors | 164 Alexa Rank | 200 SimilarWeb Rank | July 10, 2016.
REVIEW:
Mediafire has changed a lot since last year. The price for premium is now $10 per month for 1TB of storage ($5 per month during sales), and $100 per month for 100TB. 100TB is a lot, but $100 or even $50 per month is a lot. And do you have any idea how long 100TB will take to download? It's basically an unlimited plan, but at $100 per month, which is pricey.
Occasional sales takes the price for premium down to $50 per month for unlimited, or $480 per year which comes to $40 per month; but even this is rather pricey. Annoying to use, file uploads and downloads are slow. $5/mo to upgrade to 1TB but no unlimited options. Website is slow and annoying to use. Many ads. Cannot use without creating an account.
The site is still annoying to use, although a little less annoying than last year. The pages load slowly, and it's not intuitive to find what you are looking for. LOTS of ads on the free version when trying to download a file, and slow download speeds. There are better options out there.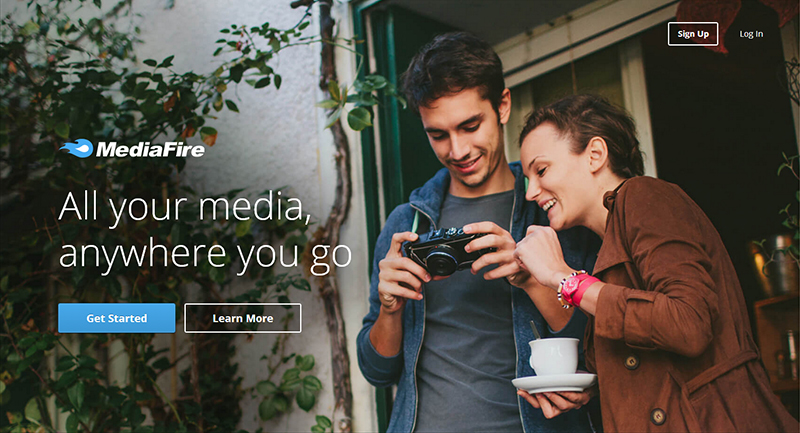 ---

16,067,000 Estimated Total Monthly Visitors | 485 Alexa Rank | 404 SimilarWeb Rank | July 10, 2016.
REVIEW:
Zippyshare hasn't really changed since last year. There isn't any limit to number of files, but the catch is that you can only upload up to 200mb file size, and all files are removed after 30 days. Additionally, there doesn't appear to be a premium option to keep files for longer or increase file size. As a result, there are some significant limitations with this service.
ZippyShare appears to be funded by obtrusive, tricky ads on the download page of your files. This is a big problem, because it means that the people you send to download your files could very well be tricked to click on a fake download link which is really an ad to take them to an unwanted advertising page; or worse, some of these ads could trick your downloaders into downloading a virus, adware, or malware.
Zippyshare's homepage design has improved a little, with less flash than last year. This is a good thing, but the website still does not work properly on mobile devices. There is still some flash for things like tracking downloads, and as a result, that won't work on most mobile devices. However, the lack of flash on the home page is an improvement. The site still needs some work though. We like the style of the site, but it needs to be mobile friendly and ads need to be filtered.
Overall, ZippyShare is a decent place for uploading some smaller files temporarily, but isn't good as your sole or even primary uploading and downloading file hosting site.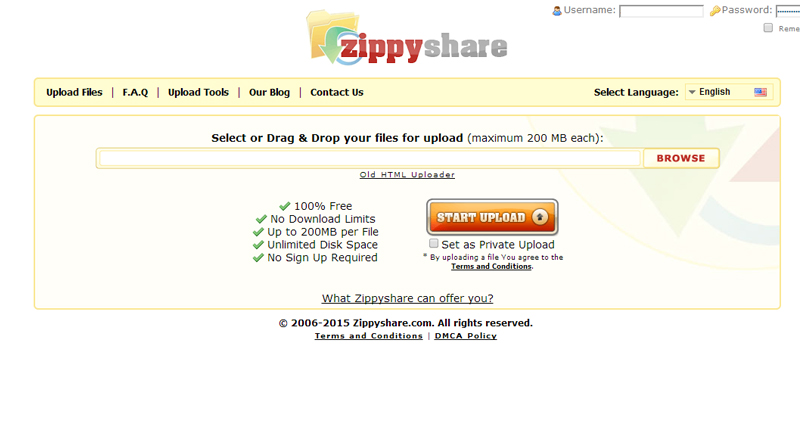 ---

16,033,000 Estimated Total Monthly Visitors | 607 Alexa Rank | 433 SimilarWeb Rank | July 10, 2016.
REVIEW:
Uploaded still offers only 2GB of free storage space, which have no expiration date as long as you create an account. Their premium program is still very obscure and difficult to understand. It has two separate areas. It is really a mess as far as UI experience. The first premium plan is as a downloader, which allows you to get additional features as well as maximum download speed. The other strange plans allow you to increase your storage as an uploader, but these are tremendously expensive. One is called a Premium subscription (downloader), and the other is called a Backup subscription (uploader).
The Uploaded.net website uses a lot of flash as well, making it harder to log in and harder or impossible to use on mobile devices. They have made no improvements to this at all since last year, but it does seem to have gotten a little worse and even harder to log in. Additionally, often you will find some of the text in other languages, which is annoying. Probably due to this flash and poor website design, and poor translation system, they have lost 400 points in Alexa rank since last year.
The cost to upgrade to premium for downloaders uses a tiered system. It is between €5 Euro ($6 USD) for just 2 days of premium, to €100 Euro ($111 USD) for 2 years. Pricey, and it does not increase your storage at all. For that, you also need to purchase a "Backup space" premium subscription, which is €5 Euro ($6 USD) per month for 100GB, €7 Euro ($8 USD) per month for 500GB, or €8 Euro ($9 USD) per month for 1TB. In all these plans, your files will be also deleted if you don't continue the upgrade every month.
This is definitely a big improvement from last year in which it was a whopping $86/month for 1TB. It seems they have listened to us from last year because they have taken our suggestion and updated their upload pricing to a far more modern pricing structure. Still, the whole premium scheme seems very complicated, and you also must remember that even with 1TB of storage, there are two major caveats: firstly, you data will be deleted if you don't continue the upgrade.
Second, if you don't double-upgrade, even with extra storage you still get slow download speeds unless you also upgrade their premium Downloader plan as well. This means to get the same features and space as some other file hosts, you have to pay a lot more with Uploaded.net. Still, we are very happy they recently updated their pricing structure, although it is still too expensive and complicated, and their ancient website using flash and lack of mobile support is a major limitation.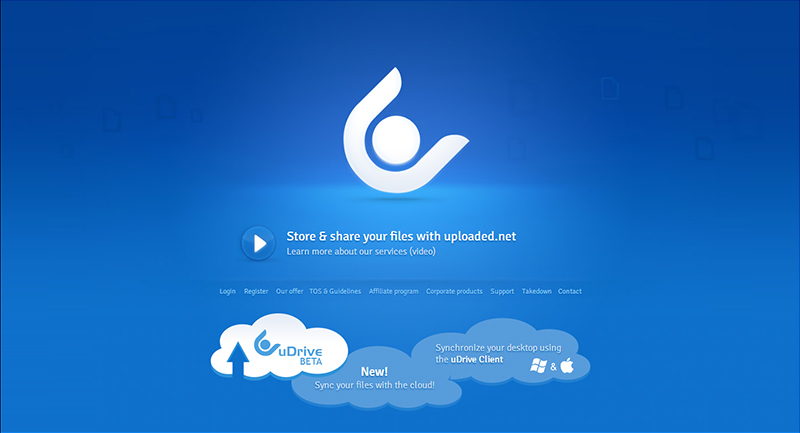 ---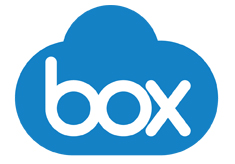 8,767,000 Estimated Total Monthly Visitors | 446 Alexa Rank | 547 SimilarWeb Rank | July 10, 2016.
REVIEW:
Box still offers 10 GB of free space, but the upgrade options are still expensive, at $10/month for only 100GB of storage. You cannot get more than 100GB, not even with the higher priced plans. Instead, they offer other additional features that is more business focused, like $15/month for the business plan which allows 3 users minimum, still only 5GB maximum file size, and custom branding.
The website usability is acceptable, although the upload and download speeds are still slow and you cannot use the website without creating an account first, which makes sharing files more difficult. Also, I found the usability to be although acceptable, not the best. It might be okay for business users, but there also are better options out there for less money, more storage, larger files, and more features.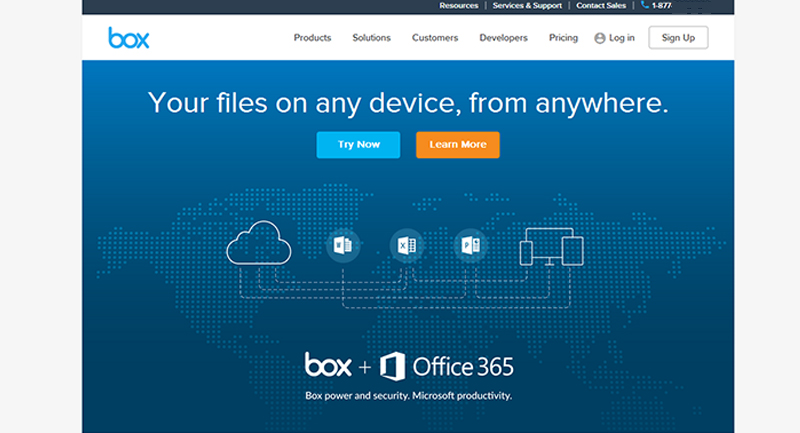 ---

11,300,000 Estimated Total Monthly Visitors | 452 Alexa Rank | 349 SimilarWeb Rank | July 10, 2016.
REVIEW:
They still have lots of ads, and this includes popup ads that open a new window without your permission. These ads and popups can also freeze your browser. Be warned, because some of these ads are adult themed. Besides the ads, their website has a clean and easy to use interface. There are now 15GB in the free plan, but there are some major caveats – you can only download up to 3GB total per day, and only up to 30GB of bandwidth (total download) per month. This is severely limiting.
Their premium plan only offers 100GB of storage and is rather expensive at $10/month. You can get a cheaper monthly if you pay for several months in advance, but that's where it gets a little tricky because instead of telling you what you are paying, instead they tell you only the monthly breakdown. For example, for 1 year it is $78 per year, but all they show is the $6.50 which is $78 per 12 months. You have to pay the $78 up front.
Also, there are limited payment options using weird things like a Burger King card? So you have to visit a fast food place to get a gift card first and then come back to upgrade? Weird. I clicked through, it looks like yes in fact you can pay with a Burger Kind, CVS, Subway, or several other gift cards. You can also purchase a premium plan through a reseller, but those resellers look like you might get scammed. I would not trust it if I were you. Going through a 3rd party to pay for a site is a very bad business plan. And making very weird options to pay directly like using a Burger King or Subway gift card is very strange, I've never seen that before.
All in all, 4shared is not bad, and they do now have a dedicated mobile app. However, there are lots of ads, there is severely limited bandwidth with free accounts, very limited storage with premium, and it is more pricey than some other alternatives which offer more features. Also, 4shared lost almost 300 points in their Alexa rank decreasing in score almost 300%.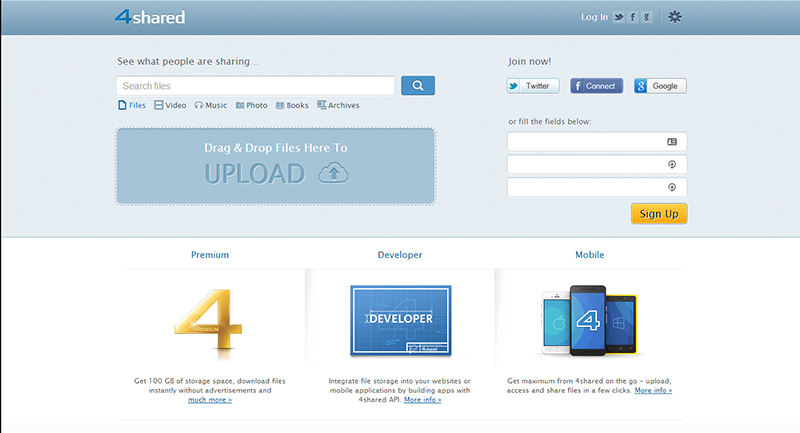 ---

316,700 Estimated Total Monthly Visitors | 12,605 Alexa Rank | 19,727 SimilarWeb Rank | July 10, 2016.
REVIEW:
There is no free version for Egnyte. There is however a free trial which lasts only 15 days, and you could possibly use it for a one-time use. However, if you do that, there is no telling if they will just delete your account. Also, you most certainly won't be able to keep the free account after the trial ends. Your files will be deleted unless you upgrade quickly.
The back end is very fast and pretty intuitive. The design is clean. The max filesize however is 10GB. Remember that there is no free version; that is where the big shocker is about to come in. For the most basic plan, "Office Plan" which has 10GB max file size, 5 users max, and 5TB of storage (this last one is good), you will pay dearly for it with a shopping $45 per month. But wait! Let's not stop there, the next plan up, "Business Plan", which can have 25 users and 10TB of space (wow), is a jaw-dropping… wait for it… $4,500 per year ($375 per month)! I will give you a second to let that shocking number sink in.
They also have an "Enterprise Plan", which can upload files up to 25GB max filesize, but they do not tell you how much space you can get – probably because you can customize it. I would be willing to bet that this plan, which does not have a price listed ("Contact Sales"), probably starts at around $15,000 to $25,000 per month.
I'm sure this site has a usage, but not for you. Maybe for large businesses needing a secure file hosting server with DocuSign Integration and Outlook Integration, which both come with the $45 per month plan, as well as custom branding. Even my gym membership doesn't cost that much! And I pay way too much for my gym membership. The good news is, it does seem like you get what you pay for, if you want to fork out double your monthly paycheck per month for it.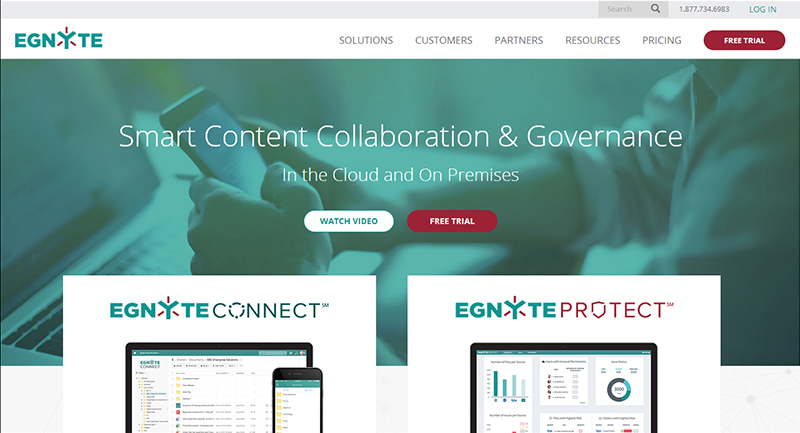 ---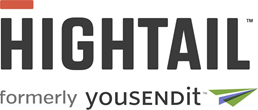 650,000 Estimated Total Monthly Visitors | 7,219 Alexa Rank | 13,122 SimilarWeb Rank | July 10, 2016.
REVIEW:
HighTail's features are the same as last year, with has only a 250MB storage limit with a max filesize of 2GB. That's not very much. However, for $15/month you can get unlimited storage. That's a dollar less than last year, but is still very expensive. Be careful though. On their upgrade page you will see $12 per month. Actually, in order to get only $12 per month, you have to pay 12 months in advance. Look above in very faint text and you will see "month to month", with the real $15 per month option if you want to pay monthly.
They also have a business plan for $240 per year up front (or $20/month, no savings for yearly), but there is a big catch. You have to have 5 users. That means to get the Business plan, the minimum cost is $100 per month. Now it's starting to get pricey. This $100 per year gets you 5 users, with $20 per month for each additional user, as well as custom branding.
For business users, you need to decide what's important. It is still quite expensive. It is more than some and less than others. However, unlike Egnyte, it doesn't offer the same security features. Egnyte's lowest plan is only $45 per month compared to HighTail's $100 per month, but Egnyte offers other features like Outlook integration and higher security. You need to compare and see what's best when you're getting into these more expensive premium plans.
On the other hand, for regular users, HighTail is very expensive at a minimum of $15 for a monthly plan. The small amount of free storage leaves a lot to be desired, and the feature set is limited. Other file hosts offer better plans.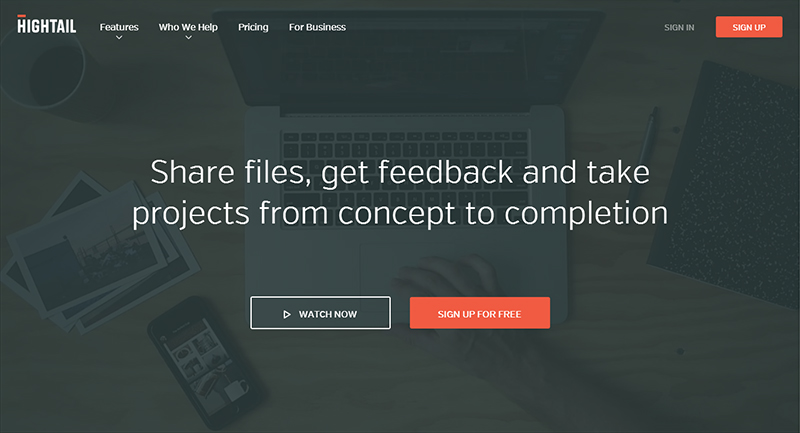 ---

14,133,000 Estimated Total Monthly Visitors | 444 Alexa Rank | 549 SimilarWeb Rank | July 10, 2016.
REVIEW:
The first thing I noticed is the website is hard to use. It is unusually designed so it's hard to find what to do if you click on the WeTransfer Plus option, since the landing home page takes you to either plus or free. Secondly, let's take a look at the free version. When you click through to the free version, you quickly discover you can't have an account for the free version. If you want an account, you have to pay. For free, you can upload and send a file via email to a friend. However, there is no user dashboard to manage files, so you can't use this site for free. You can't password protect files or put them in folder, or store anything for free. All you can do is send an unencrypted file via email. Also, the free send file has a maximum size of only 2GB. That's all you can do.
As for the paid version, there are two types. The first one is WeTransfer Plus monthly plan. It is expensive, at $12 per month. And since you can't have a free account, you don't know what you are paying for. There is no way to test speed or features or anything, or even see if you like the back end, without paying first. The maximum file upload on premium, on the other hand, is still not unlimited, it is 20GB. That should be sufficient for your needs, but if not then you are out of luck. Also, the Plus version only has 100GB of storage. That's very low for $12 per month. The third option is just WeTransfer Plus for 12 months up front at $120. Still, that is expensive, at $10 per month, for only 100GB, and you have to pay for a whole year.
All in all, it is an option out there, but not very robust, and without a free version, it is extremely limiting. The only way to keep your files forever is to pay $12 per month forever. Not a good user experience.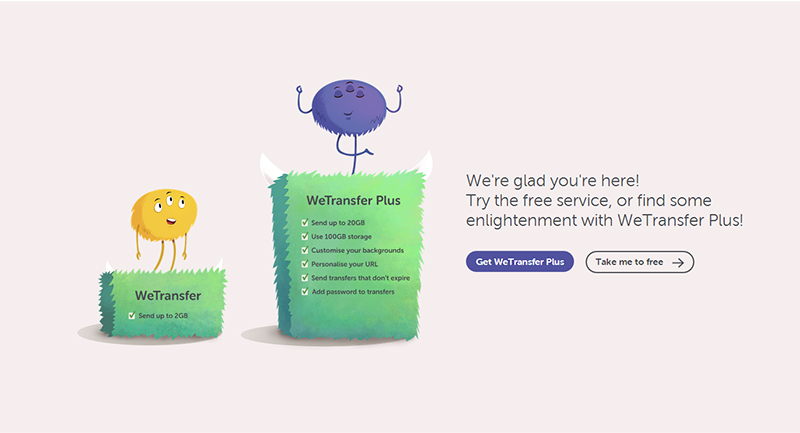 ---

3,683,000 Estimated Total Monthly Visitors | 2,310 Alexa Rank | 2,259 SimilarWeb Rank | July 10, 2016.
REVIEW:
For the free plan, SendSpace still has a file size limitation of 300GB. A big limitation is that all files are removed after 30 days, and ads are displayed in the free version. Additionally, free users will have a slower download speed. The Pro upgrade is still very expensive, one dollar less than last year but still $9 per month with only 100GB/month bandwidth and a maximum file size of only 4GB. Their next plan up is the Pro Plus plan, which is the same price as last year at $20 per month. Pro Plus allows 300GB bandwidth and up to 10GB of file size, but this is on the pricier end.
Storage is still unlimited on the Pro and Pro Plus plans, but that is irrelevant due to the bandwidth limitations. For example, with the $20 per month plan, you still only get 300GB download, so that means the max you can practically use or share would be 300GB, and that's only if you downloaded each file once. So there really isn't unlimited due to the low bandwidth limitations on even the top plan. There are better options out there.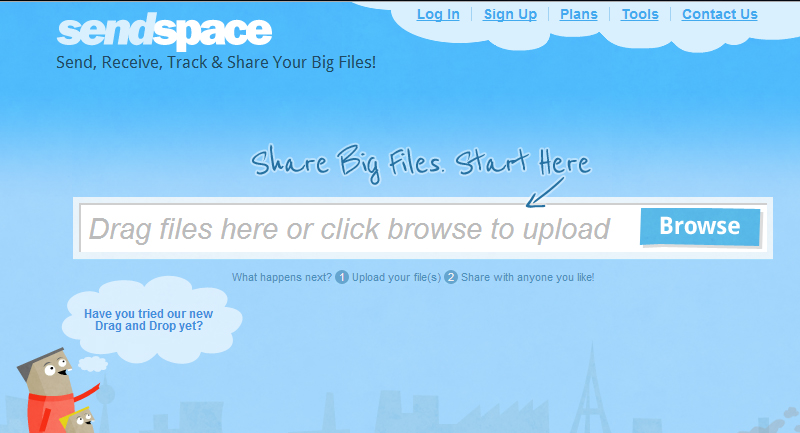 ---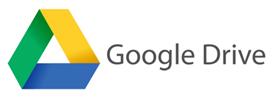 (No traffic stats, Alexa rankings, or SimilarWeb rankings available for Google Drive) | July 10, 2016.
REVIEW:
One big caveat with Google drive is that you cannot use the service without Google account. Since it is intrinsically linked to your Google account and other Google services, there are major concerns about the privacy of your data. Although Google Drive offers a large amount of free storage, you cannot really trust that your data will be secure; and worse, all your data can and will be fully viewed and read by Google employees routinely.
Additionally, if that was not bad enough, your data can and will be shared with unknown third parties without your knowledge or permission for many things – advertising, tracking, NSA collection, consumer data collection, even law enforcement without a warrant. Your data is not safe with Google, even if you are not doing anything wrong.
An annoyance with Google Drive is that they have lowered the free storage to 15GB, like they routinely have done with other services. It will probably get less and less over the years until there is no more free version, just like they did with Google Apps (which is the Google applications for companies, which used to be free but now there is no more free version). For now, the premium plan is $2 per month for 100GB or $10 per month for 1TB; but you also cannot even use without a Google account. You are forced to have your Google Drive automatically linked to all your Google accounts. There are also other premium plans, including 10TB for $100/month, 20TB for $200/month, and 30TB for $300/month.
Due to concerns about data privacy, the Google Drive service is not recommended by TechReader.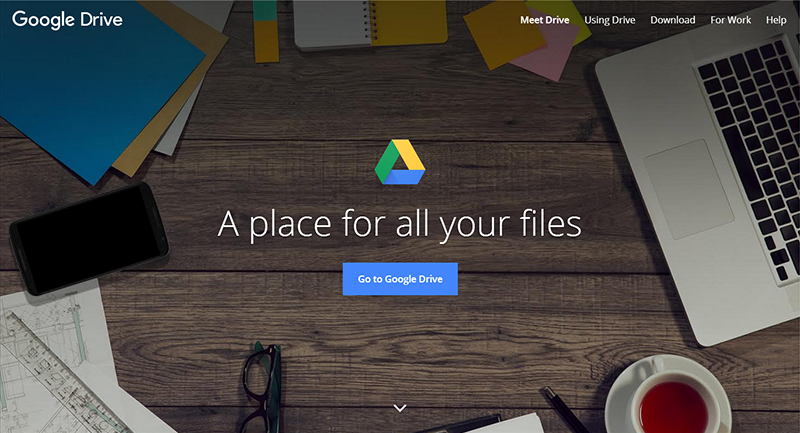 ---

(No traffic stats or SimilarWeb rankings available for OneDrive) | 11 Alexa Rank | July 10, 2016.
REVIEW:
Microsoft came up with OneDrive as the response to Google Drive. They offer 15GB in the free version. To upgrade, they have made it more complicated this year. The first and most basic option is to add a tiny 50GB for $2 per month. Pretty much nothing for nothing. You can't double it, like $4 for 100GB, that's just not an option. Due to this low amount of space, you're probably better off going with another option. Last year's $10 for 1TB was much better, but they don't offer that anymore.
Instead, Microsoft has tried to merge their Office 365 subscription and OneDrive services. Now, you can upgrade to 1TB per month which includes an Office 365 subscription, for $7 per month, or $70 per year. In other words, instead of paying for office one time for a few dollars, they want you to pay for office forever. I bought Office 2013 3 years ago for $15. That comes to $0.42 cents per month. In 3 more years I will still use Office 2013 and then I will have paid 20 cents per month. Or, you can buy their Office 365 "subscription" which always is changing and doing unwanted updates, for a lot more per month. You won't be allowed to have a dedicated desktop app, you'll have to put all your private excel finance charts into the Microsoft servers instead of safe on your computer, and always have to log in to use it.
I think it goes without saying, I am against Office 365 subscriptions. It's just a way to get them to get people to keep paying for the same software every month forever, while at the same time giving the supergiant Microsoft full access to your most important files. Bad idea. Then add that onto OneDrive where now you also store your family photos on Microsoft servers where Microsoft employees can look at them anytime.
Worse, having this combined plan links your Microsoft account to your private files. This is bad. Because of this, TechReader does not recommend Skydrive or OneDrive, or for that matter Office 365 either. Is it more convenient to have it all in one place? Yes, it's more convenient for you, and also more convenient for hackers, Microsoft employees, and the federal government to access your entire life as well.
Another big problem with OneDrive, is since you have to link it to your Microsoft account, it's easy to get locked out of your account forever, by simply logging in from another location. When I tried to log into my account I created last year to research if there were any changes, it locked both my account AND my other email which was used as the backup email (it was an @live account which was also locked for the same reason); they locked it because my IP address has changed. When I input the information I knew was correct (correct password AND security question) to get back in, it did not let me in right away, but rather said, "we'll send you an email to let you know if this was valid information. However, a few minutes later it sent me an email "Try to verify again, we couldn't verify your [valid] information". Well I input the correct password and security question, so I don't have any more information to verify the account. So I can't get back in. Luckily, I hadn't used the account for anything.
This is very worrisome, especially because what if you move next year, and then want to access your family photos or tax spreadsheets on your OneDrive account, but it locks you out because you're logging in from an "unknown location"? Worse, do you really want them triangulating your geolocation and IP address you're logging in from every time? This is a major breach of privacy. What if you get locked out forever? Or even for several weeks while trying to get Microsoft to respond? This is a very terrible user experience. This is very dangerous and another reason we definitely do not recommend OneDrive.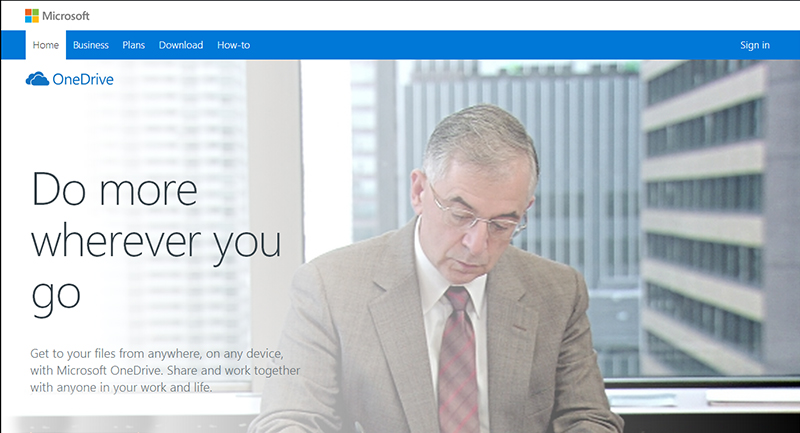 ---

2,583,000 Estimated Total Monthly Visitors | 4,062 Alexa Rank | 3,086 SimilarWeb Rank | July 10, 2016.
REVIEW:
DepositFiles has hardly improved since last year. The website is still slow and a pain to use. The icon-only based design is annoying, you have to click and guess to try to find what to do, because it is not very intuitive. You can only have 50 files in your whole account, and the max filesize is 10GB.
The max filesize is fine, but only 50 files is a huge limitation. Their premium version does not give you any increases to this, all it does it let you download files faster.They have an automatic copyright filter that blocks you from sharing some files, which is annoyance since it could possibly be triggered on files which are not copyrighted.
They lied on their back end about having the "longest period" for file storage, which is only 90 days. Many other sites such as SaberCatHost and DropBox will keep your files forever. Free users can only download one file at a time. Gold members can upload up to 50 files at a time. That seems to be the only other benefit of Gold members besides the increased download speed; also there are no ads on Gold.
Gold membership is expensive compared to other options, especially considering all the limitations on DepositFiles. The pricing structure starts at $12 for one month and up to $75 for one year. It's neat you can pay with BitCoin, but still their Gold plan is quite expensive.
Gold does not increase your file storage. Here is where it gets rather confusing. Previously, to upgrade storage you would have to go to a strange 3rd party, "Gavitex", where you get 25GB of free storage. Now, however, I could no longer find the link. After some research, I learned that in fact, Gavitex has been separated from DepositFiles and they are now completely different. You cannot get to Gavitex (formerly DepositStorage) through DepositFiles anymore. There is no way to upgrade DepositFiles storage past the limitations, which are confusing, because you get just 50 files, which could be up to 10GB each, but most files are only a few MB which means really it's just a few real-life usage GB of real practical storage before you use up the 50 files quota.
I checked out Gavitex, but did not add it to the list because it is slow, registration does not work properly, and it is annoying to use and frustrating to set up. Worse, it sends your account login over plain text via email. I would not recommend signing up with Gavitex.
As for DepositFiles, it might be worth looking at but there are far better options out there.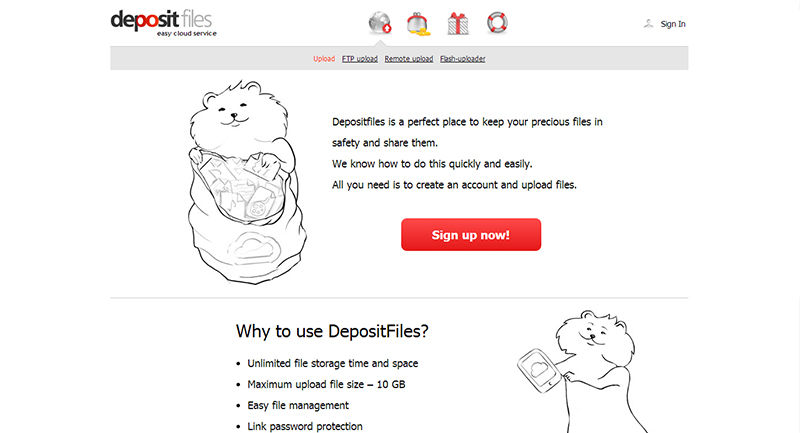 ---

16,400,000 Estimated Total Monthly Visitors | 333 Alexa Rank | 362 SimilarWeb Rank | July 10, 2016.
REVIEW:
iCloud is Apple's answer to Google Drive and OneDrive. In order to use iCloud, you must either have or create an Apple ID, even if you don't want one. When you register or even log in later, it will require you to accept multiple extensive terms and conditions in order to use. Big warning sign. I understand on one level, Apple doesn't want any liability. However, instead, they pass this liability to the customer, and worse take full control of customers' data which is a huge breach of privacy. The site is still very painful and extremely difficult to use. The site is very badly design, lacking even the most basic file upload functionality. It has almost no storage functionality, containing a mere paltry 1GB of free storage. Weak. Wake up to 2016, Apple.
As is typical of Apple, they have created a structure with iCloud which offers as little as possible, and then even less than that, while charging way too much money for upgrades and demanding extensive requirements and excessive control, breaching the privacy of its users. That said, iCloud has improved its pricing since last year. This year, you can get a pathetic 50GB for $1 per month, 200GB for $2 per month, and 1TB for $10 per month. The 1TB for $10/mo is far more reasonable than the $20/mo for the same thing last year. Still, it is more expensive than most of the other options, it's not unlimited, file downloads are slow, the website is barely usable, the design is horrific, the features are almost nonexistent, and really this just is the worst file hosting option out there today.
Due to all of this, which includes higher prices, extremely small amount of free storage, slow upload and download speeds, lack of device compatibility, forced isolation to Apple services and devices, and extensive restrictions that force you to wave your rights as a consumer just to use the service, we at TechReader certainly do not recommend iCloud and ranked this last on the list. Really, we only put it on the list at all because it is a well-known brand that many people will want to know about.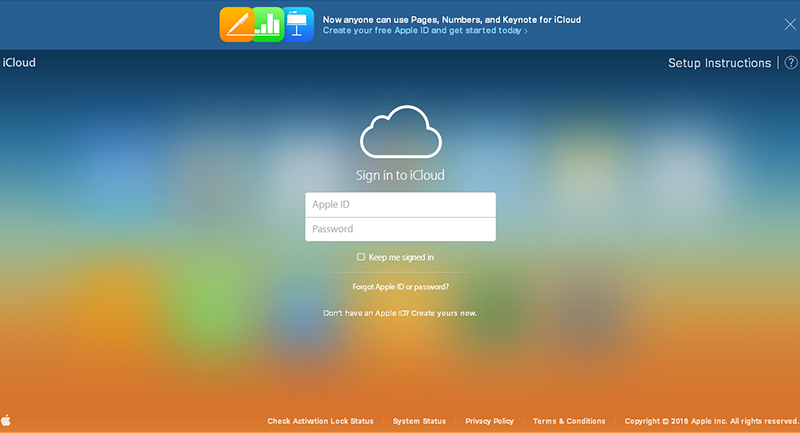 2017 Top File Hosting Sites

Share this:
Welcome my friend, Helper Cat says you need to register for that! :)