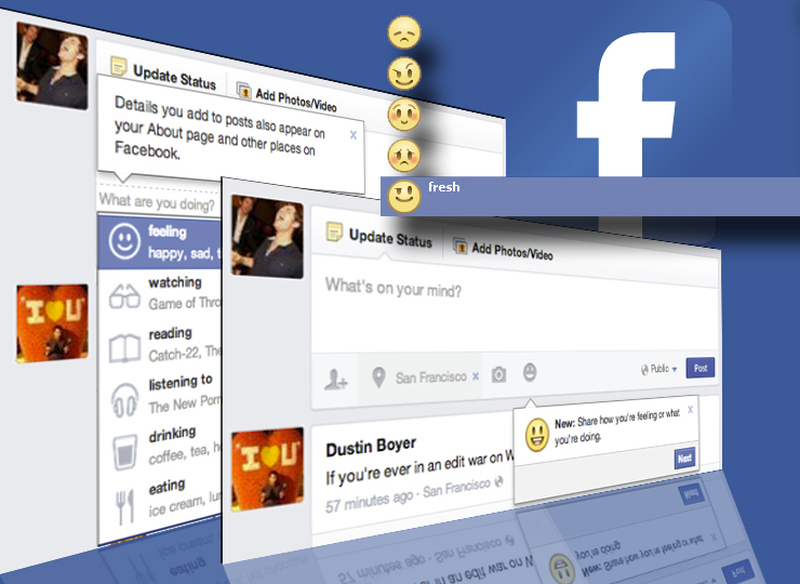 While staying up too date on what my friends are doing is a lot of fun and also helpful, I still always find myself getting frustrated when I have to scroll down an endless list of status updates. This is why I believe that Facebook should find a way to organize statuses by keywords to save its users some time and stress.
To me, everyone should have the option of having their Facebook organized by their specific interests. For example, say a user loves humor, sports and cars. Facebook should then allow the user to create tabs for each of their interests and then have Facebook regularly update these tabs with statuses that match specific keywords or even categories that the user has chosen.
Facebook should also have things like temporary tabs for specific events, that way someone can come home after a long day, and wont have to scroll through endless statuses to get an update on the days big events. They can simply click on the corresponding category and be up to date instantly on what happened during the day. This would be great for things like breaking news, sporting events, local news and even things like upcoming local music events.
While having Facebook groups should still be an option for users to meet new people with shared interests, users should also be able to keep up to date with what's happening in the world, without having to go outside of their friends list to do so. This wouldn't eliminate groups altogether, but give users other options instead.
In the end, Facebook will end up doing whatever Facebook wants. This could one day be a feature of the popular social media site, or it could not be, but it would help save a lot of time and stress if it was a new feature. It couldn't be any worse the creeper bar that Facebook keeps trying to implement.
What do you think of this idea? Would you like to see something like this be implemented into a future update on Facebook? Do you think it would make your social media experience any easier?
Share this:
Welcome my friend, Helper Cat says you need to register for that! :)