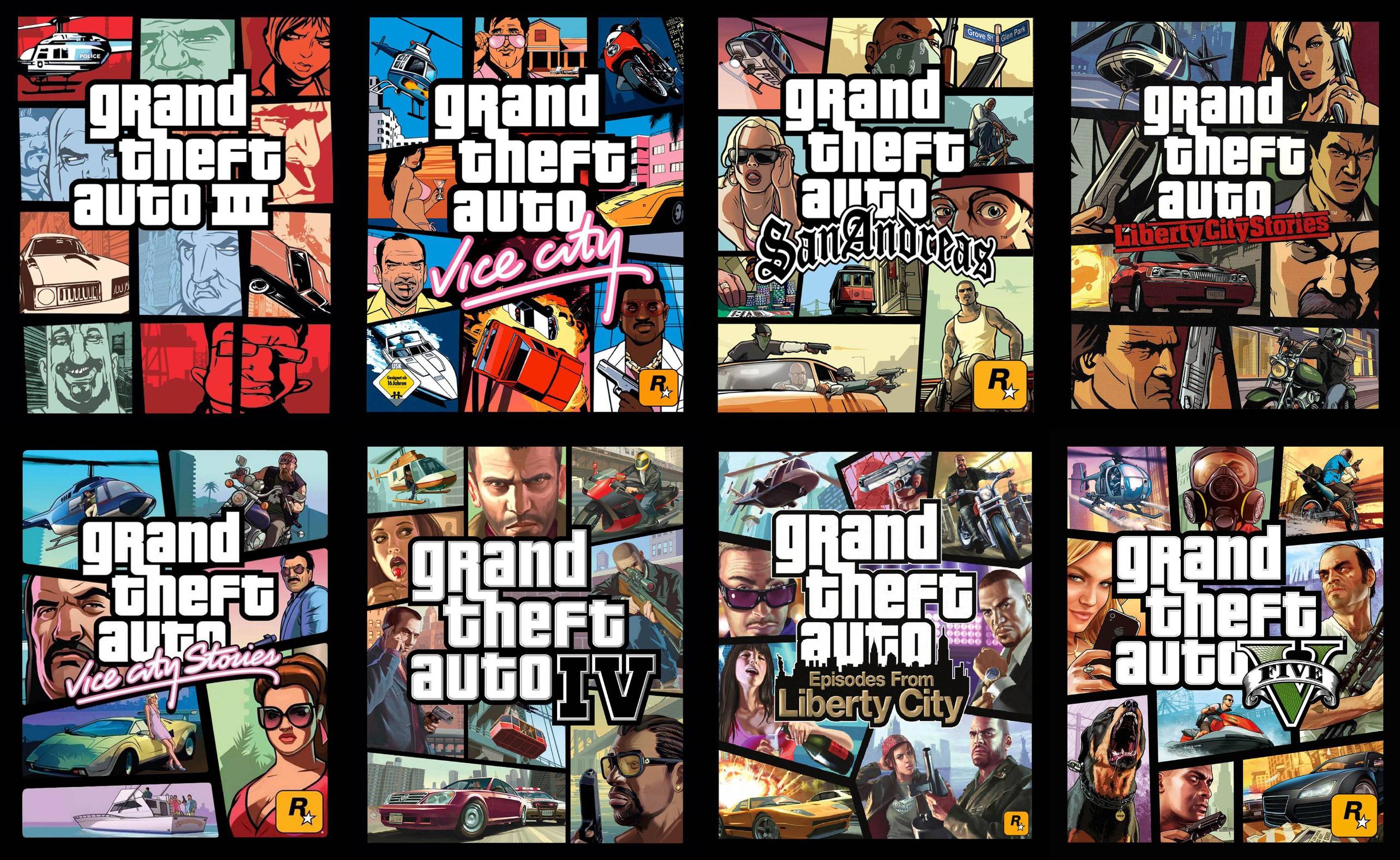 Grand Theft Auto is a video game series created in 1997, when the original GTA game came out on the PlayStation One. The game was originally produced by DMA designs, before being taken over by Rockstar North in 2002. Rockstar then released Vice City on the PS2 and Xbox consoles.
The games are known for their violent nature and game play, where you assume the role of a character who is either forced into an underground crime syndicate or trying to better their lives and get out of their current living situation, by completing tasks and missions for other characters. During gameplay, a player is able to hijack cars, shoot at cops, and complete a series of missions in the game's story modes.
The latest game in the series, Grand Theft Auto Five, was released in 2013 across multiple consoles including PS3, PS4, Xbox 360, Xbox One, and PC. The game follows the story of three playable characters as they transverse the world around them and try to complete one last big heist, before retiring for good. Grand Theft Auto V is the first one in the series that allows you to switch between three main characters, allowing for different gameplay, story progression, and abilities.
There have been rumors on the future release of Grand Theft Auto 6 (GTA VI), but Rockstar has not given any confirmation on this.
Share this:
Welcome my friend, Helper Cat says you need to register for that! :)