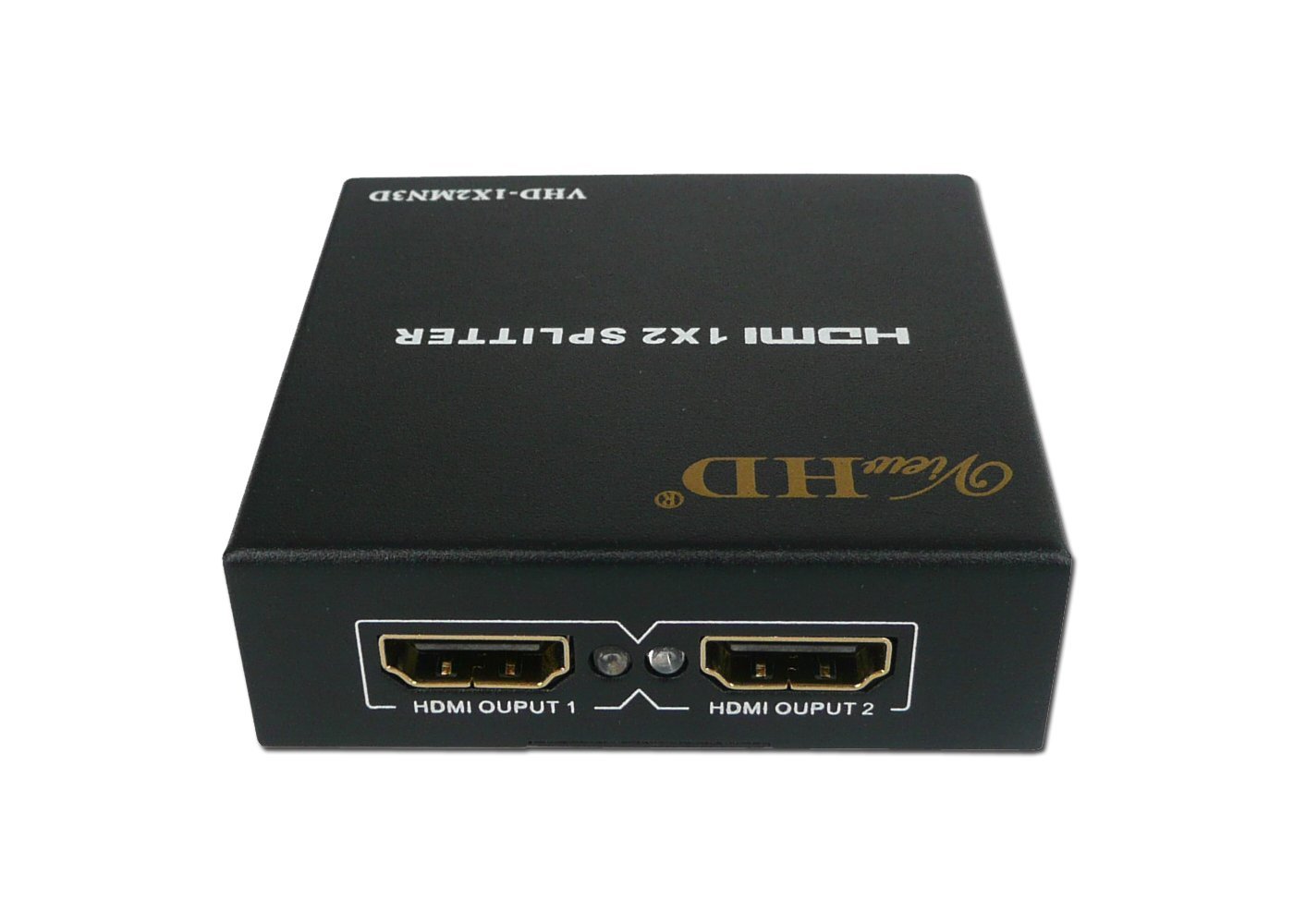 If you want to be able to record your PS3, PS4, or Xbox One gameplay, and you have a game capture device, you will soon find out that the game capture device is not enough. This is because of a technology developed by Intel called "HDCP", which stands for High-bandwidth Digital Content Protection. It's just another copyright protection created by the copyright mafia to prevent people from being able to use, record, or enjoy content on their own terms.
HDCP will not only prevent you from recording, but also from being able to split the HDMI signal onto multiple screens. As a result, some HDMI splitters have built in the ability to strip the HDCP signal so that you can split the signal onto multiple screens.
You could try any splitter, but there is no guarantee that it will work. The first one I bought didn't work. However, the ViewHD HDMI Splitter does work, and I have been able to seamlessly record gameplay.
Additionally, this method adds another benefit. Normally, if you do not plug in your game capture device, then it will not display an HDMI signal using the HDMI passthrough. However, you do not want to leave your game capture device plugged in all the time, because this will decrease the life of your game capture device.
As a result, normally you would either have to unplug the HDMI from the game capture device and plug it into the TV, or swap the HDMI cables directly on the game console.
This is not just inconvenient, but also problematic because repeated unplugging and plugging of HDMI cables could over time cause the physical port on either the game console or the game capture device to break, rendering a device that is many hundreds of dollars to be completely useless.

However, when using an HDMI splitter, because you don't have to ever plug or unplug the HDMI from the game capture device or the game console, you won't have to worry about breaking either one. A signal will always be transmitted through the HDMI splitter even when the game capture device is unplugged. This means you won't have to worry about any cables except disconnecting the game capture USB when not in use. And if you have an internal game capture device, then you won't have to unplug any cables at all.
Yet another benefit is that you don't even need to run the HDMI through the game capture device. Normally, in order to stream, your game capture device will create an HDMI passthrough, which you plug it in on one end and on the other end you plug another HDMI cable to connect to your TV. However, this can be an annoying setup because you will have more wires running around.
I discovered that using this HDMI splitter, I could run one HDMI cable into the game capture device, and run another cable plugged straight from the other port on the HDMI splitter into the TV. This might also increase the longevity of the game capture device because it dose not have to work as hard since it doesn't have to also output an HDMI signal.
This is the best method.
Visit my other post for a diagram and wiring schematic that will give you a nice visual on how to set up your consoles for game recording and game streaming, as well as a full tutorial on how to record and stream games.
Recommended HDMI Splitter / HDCP Stripper: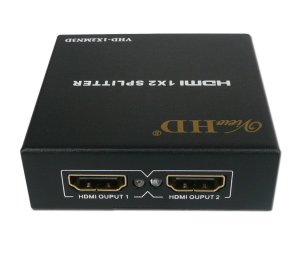 Share this:
Welcome my friend, Helper Cat says you need to register for that! :)