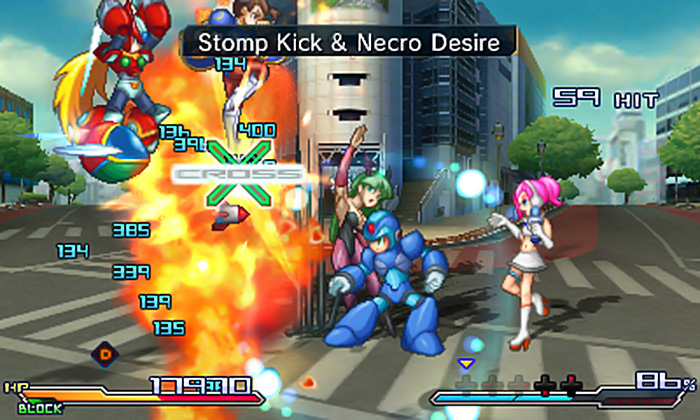 It was announced Tuesday that Project X Zone, the title most known for being a collaboration between Bandai Namco, Sega and Capcom, would be getting a sequel later this year entitled, Project X Zone Two. The game will be released exclusively for The 3DS and offers a multitude of different characters across the three brands.
Project X Zone 2 is described as a Turn based strategy RPG that will feature characters like, Dante and Virgil, from Devil May Cry, Chris, Jill and Leon from The Resident Evil Series, X and Zero from The Mega Man Series, and many other characters as well.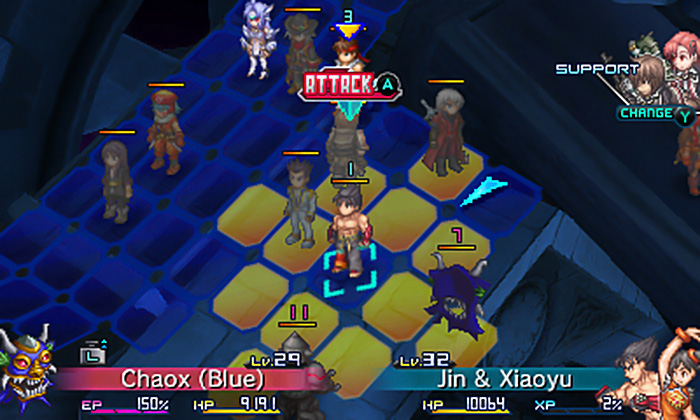 The title was leaked a few days ago by Italian website, E-Duesse as part of their Namco Bandi level up press event coverage. The original Project X zone was developed by Banpresto and Monilith Soft and sold over 85,000 units during the games first week of release in Japan. The game also sold more in the west then was originally predicted, making the game a hot little commodity no matter where you were from.
Although the original Project X Zone featured over 200 characters in the game, Project X Zone 2 looks to have a pretty impressive roster of its own, with characters like the ones listed below. The games trailer promises that other characters will be making an appearance also the game, leaving fans of the franchise to wonder who exactly will grace their screens when the game is released this fall in Japan and in the west.
Among the characters to be in the game:
Strider Hiryu – Strider (Capcom)
Kazuma Kiryu & Goro Majima – Yakuza: Dead Souls (Sega)
Akira Yuki & Kage Maru – Virtua Fighter (Sega)
Hotsuma – Shinobi (Sega)
Erica Fontaine & Ichiro Ogami – Sakura Wars (Sega)
Yuri Lowell & Flynn Scifo – Tales of Vesperia (Bandai Namco)
Jin & Kazuya – Tekken (Bandai Namco)
Kite & Haseo – .hack (Bandai Namco)
Natsu – Soulcalibur (Bandia Namco)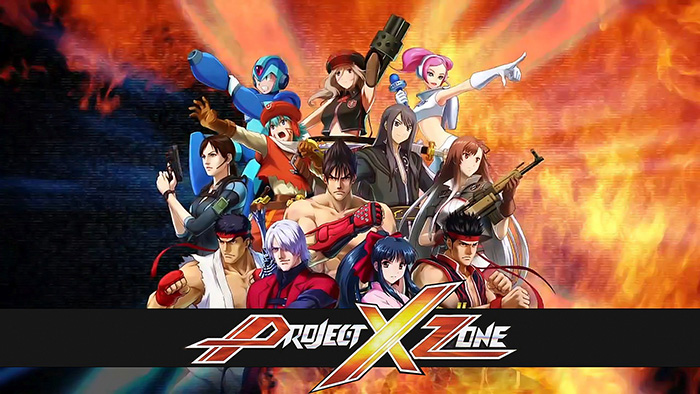 While I am not a fan of strategy games or these particular brands in particular, I do find it particularly heartwarming that Bandai Namco, Capcom and Sega are able to pull off a collaboration of this magnitude and bring the best gaming experience possible to gamers around the world.
Hopefully the game will once again see a decent opening week and be given the green light for future installments in to the franchise.
What do you think of The Project X Series being approved for a sequel? Do you think the characters in the game make it a must own? Are you eager to see more collaborations between these companies in the future? Let us know in the comments below!
Share this:
Welcome my friend, Helper Cat says you need to register for that! :)