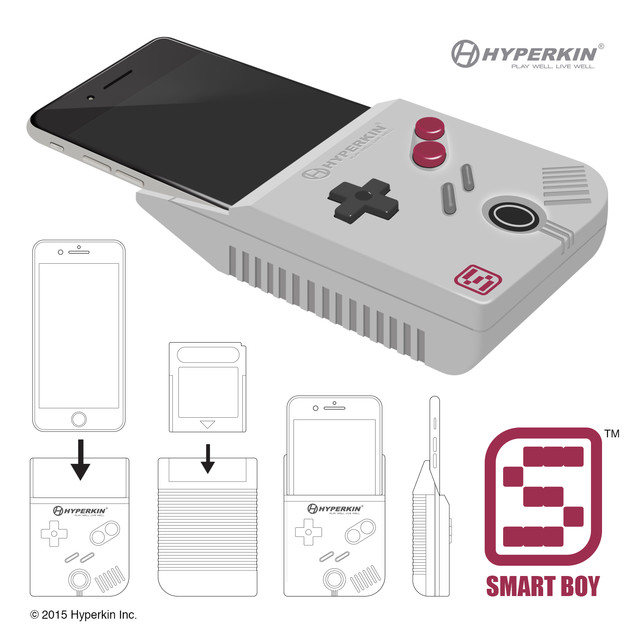 Break out those nostalgia glasses and dig up your old collection of Game Boy cartridges that you got for Christmas as a child, because "The Smart Boy" is coming to a smart phone near you! Just imagine playing the same games you loved in the 90's all over again. Thanks to a hardware company named "Hyperkin", you may be able to do just that on your smartphone.
Hyperkin just announced they are going to release a "Smart Boy" design concept, which is a special phone case that lets you play real, physical Nintendo Game Boy cartridges on your smartphone. If this case actually comes to fruition, it will be one of the best things to happen to gaming culture since the invention of the original Game Boy.
Amusingly, The Smart Boy was originally posted to Reddit by Chris Gallizzi, a product developer at Hyperkin, as an April fools joke. However, once Hyperkin learned of this, they quickly took it on as a full-time project for the company. Whether it started out as an April fool's joke, or was a lab experiment carried out by super-secret scientists in Area 51, The Smart Boy should be making its return to the school yard very soon.
This isn't the first time Hyperkin has created something awesome for the retro gaming community. The company is also responsible for the "RetroN 5", a console that supports NES, Famicon, SNES, Sega, Game Boy, Game Boy Color, and Game Boy Advance Games. RetroN 5 also can use screen capture, and features an all-digital HDMI output.
The Smart Boy phone case will feature the 1989 design of Nintendo's Game Boy, complete with an A and B button, a control pad, and a start button. The earliest designs of the Smart Boy show that it could possibly be available in its original grey color scheme, making this even more of a nostalgia trip for fans of the Game Boy Series of handhelds.
Some of the other great concepts that have potential to be added into the design for the Smart Boy are a separate battery to extend your phone's battery life while playing the games, and its own dedicated app for saving your game and accessing a full database of usable cheats. Since the games will be played on a smartphone screen, players will no longer have to squint their eyes while using the device, especially with a bright, high-resolution backlit screen.
While the current concept design is centered around an iPhone, Gallizzi quickly assured fans on Reddit that they are "working on an open side-panel version for Android phones that should fit most major flagships." With an estimated 6.8 million people today owning a cell phone, the Smart Boy will make retro gaming more accessible to the public than ever before.
Some people may see this case emulator as just another accessory for their mobile phones, but for others it will be a welcomed gift to the gaming community eager to pop in their old games and take a little spin around memory lane. No release date has been set for The Smart Boy yet, but you can follow the development of the game case by following Hyperkin on Twitter for updates.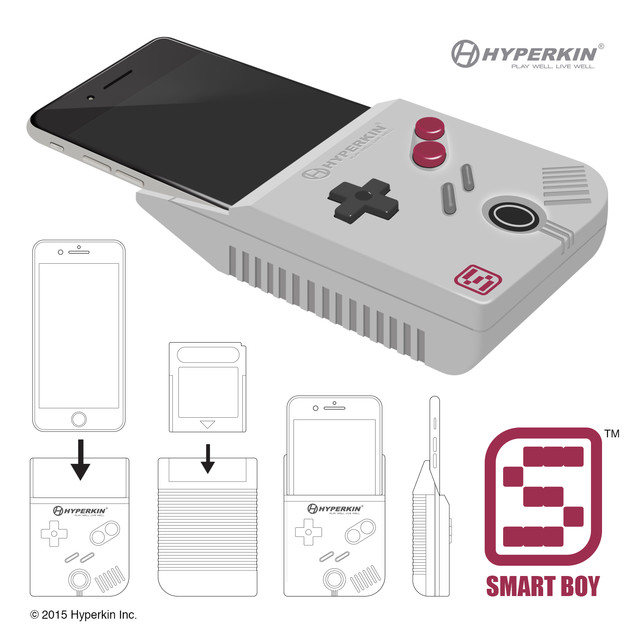 Share this:
Welcome my friend, Helper Cat says you need to register for that! :)