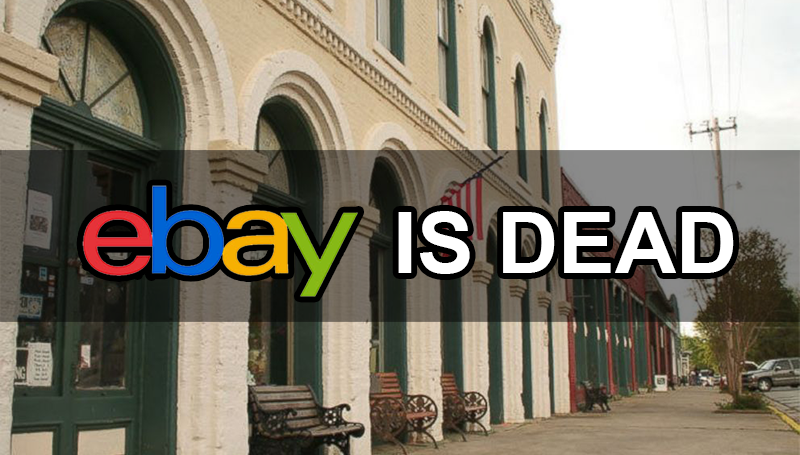 When eBay first started, it was a huge boost to the economy and small businesses everywhere. I remember as a kid hearing the adults talk about how they were able to make and sell things on ebay and how much it helped their bank account. These adults were middle-class, hard-working people on a low salary who worked a grinding low-paying 9-5 job. The job was rewarding personally, but didn't pay well. The profits gained from ebay sales really helped them in their lives and boosted their standard of living.
A long time ago eBay was once good for small businesses
As a result, people everywhere were starting small businesses, because ebay was a viable and relatively easy and straightforward way to sell things online. Everyone from moms who made creative things, to families looking for an alternative way to unload all their things they had laying around the house, to real small businesses buying and selling things for a profit.
This all was great for buyers, too. For one thing, many things were cheaper on ebay than at the store. Buyers could buy the used version of things for a lot cheaper than a brand new item but that worked just as well. This was another boost to the economy.
Also, many things that were laying around people's houses which was trash to them, was treasure for someone else. For some buyers, ebay was a lot like treasure hunting. For the first time, outside of yard sales which are not really respectable, buyers around the country had a new market to find unique and even rare treasures that would never have otherwise been available.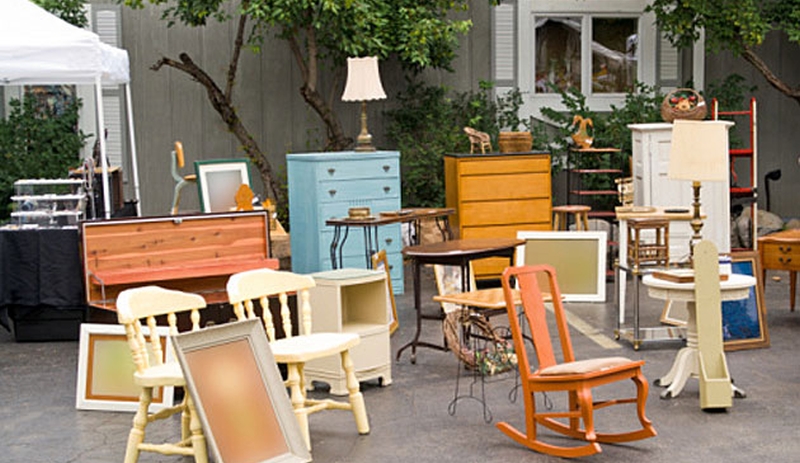 Flash forward to today. Today, the economy is in the gutter. While many, even most, people had jobs 15 to 20 years ago, today over 50% of Americans are unemployed (ignore the "6%" number that is often thrown around which is extremely deceptive and not true at all). With over half of America unemployed, many people have given up searching for jobs altogether. As a result, still needing to pay the bills, many are trying to turn to self-employment.
eBay fees are way too high
In the desire to start their own business, some of these entrepreneurs are trying out ebay for the first time. However, by the time all is said and done, they are in for an extreme disappointment.
15 years ago during ebay's heyday, the total percentage taken out in ebay fees was a few percent. This number kept rising, but for awhile it was bearable. Today, however, after being tricked into listing a bunch of items for "free" – that is, no up-front fees for the first few items, sellers are shocked to discover that ebay alone now charges over 20% of the final selling price of the item. On top of this, if the seller offered free shipping, then shipping costs also cut into the profits. Further, there is also the paypal fees taken out which is a significant percentage of the sale – usually around 3% or so.
When the seller finally looks at their bank sheet and adds up the cost of researching the product to sell, the cost of packaging and shipping the item, and finally the near 30% – thirty percent – "fees" taken out by ebay and paypal fees, the seller is shocked to discover that for all their work and effort, they actually lost money on the sale. And this was for selling an item at more than double the purchase price.
Sellers lose money and make $0 profit on eBay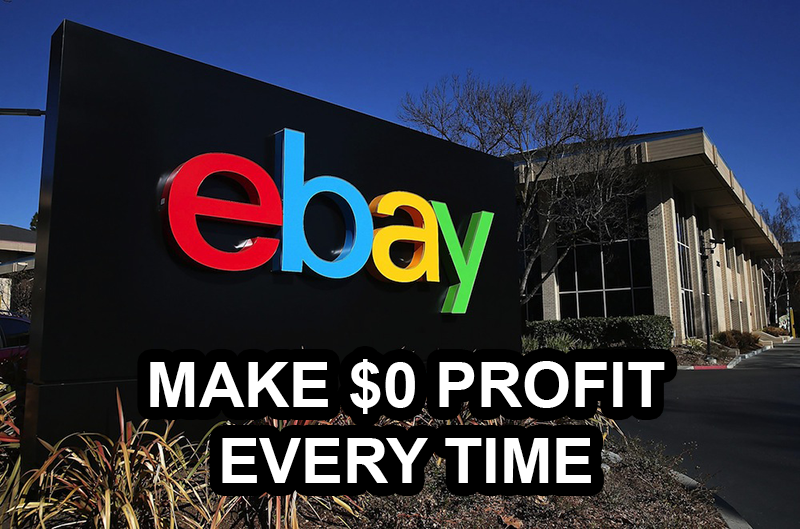 Not only did the seller actually lose money by selling on ebay, but additionally 1 or 2 months later the shady buyer then decides they don't want the item anymore. So they file a paypal claim and say "it didn't work" and say it was "not as described". They do not have to provide any evidence for this. Paypal will side with the buyer 100% of the time, without any evidence to prove the buyer was being honest. Often the buyer even destroys the item and then after they broke it they said "it didn't work" and then return it.
First, keep in mind that the buyer already lost money on the sale due to the excessive fees. Second, since the seller offered free shipping, when the item is returned, this shipping cost is lost. Third, since the buyer broke the item, the seller now cannot resell the item. On the other hand, even if they can resell the item, it is no longer a "new" item so they cannot sell at the same price, they lost the shipping cost, and on top of all this they would still have another 30% taken out in ebay and paypal fees on the re-sale of the item, and also have to pay additional shipping fees if the item sells again. But then the sketchy buyer decides to leave negative feedback on the seller even though they lied about the whole thing and got their money back fraudulently.
However, keep in mind that in the first place, the seller didn't even make any money on the sale – in fact they lost money. Therefore, since the seller lost money at the original sale price, it makes no sense to lose even more money by re-selling the item. As a result, assuming that in this case the buyer did not destroy the item, the seller returns the item to the store where they bought it to try to recoup at least some of the cost.
In the end, after all that work, not only was all the time and energy entirely wasted, but even after returning the item to the store, the seller has lost money for all of their efforts. eBay and paypal however kept their fees. Who won here? The seller definitely did not win. The buyer did not win either. Even the original store the item was purchased at did not win because they had to take a return. The only people who won here was eBay and Paypal.
My recent 2017 experience using eBay as a seller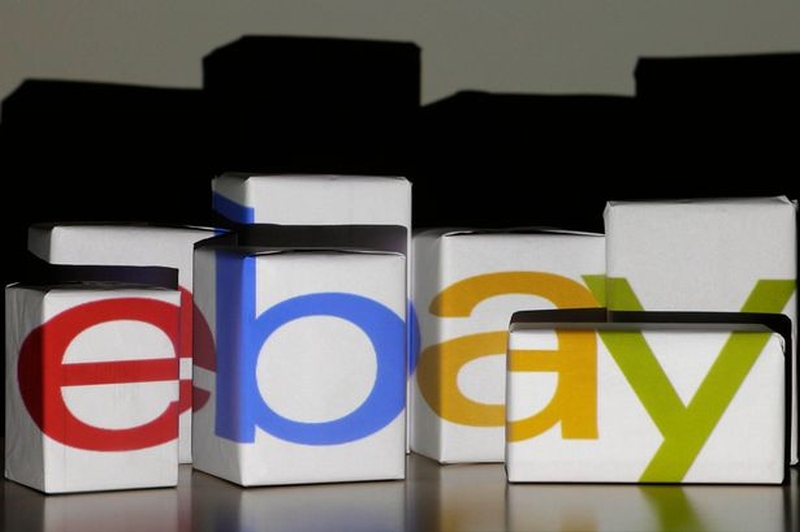 Here is my experience. Back in the day I did pretty well with eBay. I became a power seller and was able to make some money. Eventually however during Christmas I had a buyer buy a PlayStation, only to return it a few weeks later completely destroyed. PayPal refunded them and I lost the money. After that fraudulent return, I closed my eBay account and haven't used them for years.
Then just recently I decided to give it another shot. I sold an electronic item which I found some on clearance at Costco for less than half of their original price. I bought them all. I spent time meticulously photographing the items, researching the going prices, and creating a detailed listing. I sold the items at over 100% of my purchase price even after taxes. I bought the items for about $50 each and was able to sell them online for $120 – which was a few dollars less than the going price on Amazon and eBay.
I even offered free shipping, counting the $20 shipping fee into the sale price so that my total sale price would be double what I paid for it. I expected eBay to charge me 10% final value fee, which I considered to be acceptable, even though exorbitant. With the knowledge and experience I had gained over the years in online things, all 5 of my items sold within 2 days.
At the end of the month, however, eBay sent me an invoice for my sales of $600 – 5 items at $120 each: $126 in fees. I was completely and utterly outraged. This came to 21% in eBay fees for the $600 in sales – and I used absolutely no additional fees like boosted items or bold listings or anything like that. And this did NOT include the PayPal fees. Moreover, despite having no paypal account connected to ebay, ebay stole the money directly out of my paypal account without any authorization whatsoever.
A month later after that, a buyer claimed that they had destroyed the product so now they want to return it. Paypal of course will side with the buyer and not request any evidence at all to their "not as described" fraudulent claim.
In the end, out of my $600 in sales, here is the breakdown:
Purchase price
:
5 x $50 = -$250
Ebay fees:
-$126
Paypal fees:
5 x $3.78 = -$18.90
Shipping cost:
5 x $20 = -$100
Packaging cost (boxes):
-$15
Gas cost (driving to store):
-$5
Loss prevention (returned broken item):
-$120 (forced refund)
Totals:
-$250
-$126
-$18.90
-$100
-$15
-$5
-$120
_______
= $634.90 in total cost
$600 – $634.90 = -$39.90 net loss (no profit)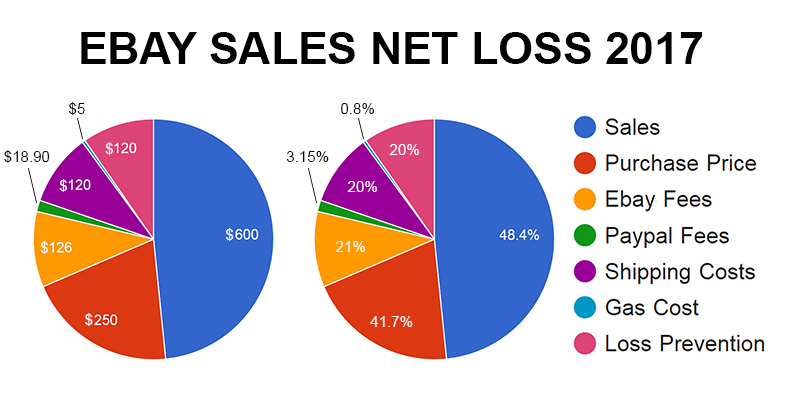 What did I really earn from all this effort? (Hint: Nothing.)
This negative profit does not even count the time spent. Time spent is a real factor and needs to also be calculated. I spent around 4 hours total between going to the store, doing the research, taking and editing the photos, creating the effective html listings, packaging the items individually, driving them each to the shipping store, dealing with customer service requests, etc.
How much did I make for my time? Not counting the return I made $8.75 per hour. I would have been better off getting a job at McDonald's or Walmart rather than going through all this effort to earn less than minimum wage. But I did not even earn this due to the return. In fact I lost $39.90 from this whole ordeal. And even if I can get ebay to refund the $25 final value fee on the $120 sale, and get paypal to refund their $3.78 fee, that is $28.78. This takes my net loss to -$11.12, and I still have $0 profit.
Even IF the item was not completely destroyed and I could return it to the store for a $50 refund, then that leaves me back to +$38.88, and with 2 more additional hours spent on this ordeal (6 hours total) then my net hourly earnings from the entire ordeal would be $6.48 per hour. Ridiculous. And that is only contingent on being able to return the item to the original store as well as getting a refund of all fees. I only have a 90 day return window though, and that return window is almost up. I will likely not be able to return it meaning that I am in the hole with not only $0 profit but actually a net loss.
But wait – that is not all. There are still 4 more items out there. Now that eBay extended its return policy to 180 days, there are still 4 more months in which at any time any of these buyers can try to return the item. If that happens for each additional return I will lose an additional $120 for each return. Every return is a huge loss. Moreover, if a buyer does file a claim on another item then I will not be able to return that to the store because the 90 day return window will have closed. It will just be a further loss.
And all of this is for a sale of more than 2 times the purchase price of each item. Most items that most sellers will sell though will not be 100% profit – that is a very high margin. This means that if you don't sell for at least 100% over the purchase value of the item you will definitely lose money – but even after that you will most certainly lose money. And even then, you are earning less than minimum wage, and even then there is no guarantee that you won't take a big loss at any time – in fact, getting a fraudulent buyer is practically guaranteed to have a fraudulent return, because paypal will always side with the buyer and does not require any evidence. Paypal encourages fraudulent buyers.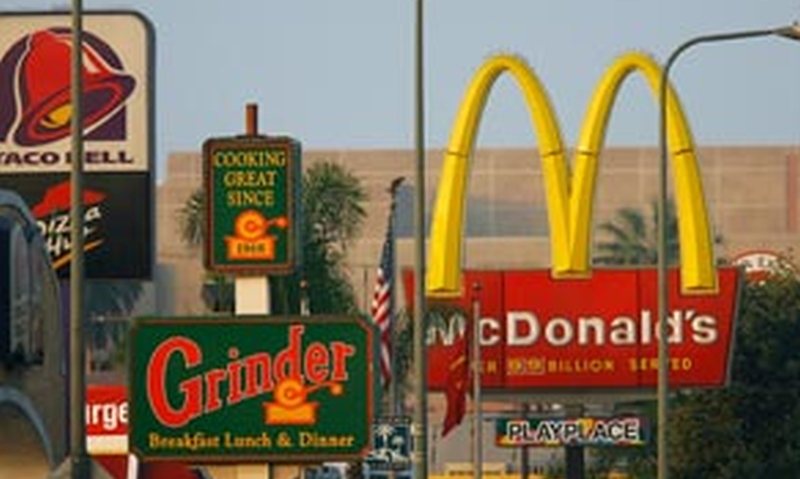 My time is valuable. If I wanted to work for minimum wage – or for free, or even pay eBay for my work – heck I wouldn't be selling on ebay, I would work at a restaurant or in retail in some crummy job but paying way more than selling on ebay. I don't have time to work for ebay to earn ebay ridiculous fees all for free without earning anything myself – and actually losing money myself while ebay profits off my hard work without giving me anything in return. (Fortunately, selling on eBay is not my business, I earn money doing other things.)
Conclusion: eBay is dead.
Ebay is a leech, a parasite, scamming good hard-working people into working for ebay except not getting paid for working for ebay and not getting any benefits and not even getting to list ebay as their employer. Ebay has all these good people working for them and ebay is not paying them. It is a scam – a racket. Profiteering. Fraud. Ebay is now the scum of the earth.
This is why eBay is dead. They got so extremely greedy and raised their fees so much that sellers can no longer make any money. Using eBay is tantamount to throwing money in the trash can, and this is no exaggeration. While ebay used to be a strong economic asset helping the regular people to make some much-needed extra money, instead, today in a time where nearly 100 million working-age Americans between 15 and 64 are jobless and unemployed[SOURCE], ebay is hurting the very people it set out to help.
The only people making money on eBay besides eBay and Paypal themselves are sellers who sell millions of dollars in revenue a year – and out of this, the profit margin is extremely small. However, for the rest of ebay users, it is no longer a place to be able to sell things online and make any money. In fact, the risk is greater than the reward, and selling something on ebay is in many cases worse than just keeping the item.
It is not even worth it to sell things laying around the house. After all the fees and shipping costs, you'll only make a third to a quarter of the selling price, and this doesn't account for all the time and energy you spent making the listing, packing, shipping, dealing with customer service, etc.; and that also doesn't include what happens when the buyer either returns the item or claims they "never received it", leaving you with not only a loss but a broken item or no item at all and even a greater loss.
You would have been better just not selling the item at all and investing your time and energy into something that really does make you money. eBay just isn't worth it anymore, and you can't make any money on eBay when all is said and done. Worse, you will probably end up losing money, and possibly losing the item as well.
Are there any real alternatives to eBay?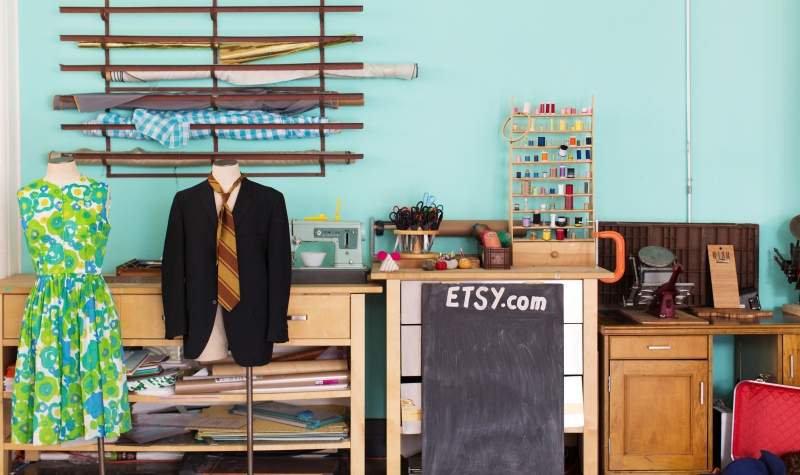 So what are the alternatives? Is there any alternative to eBay for selling online? Sadly, the answer to this is no, not really. The only viable alternative is really craigslist; however, you can only sell locally in person which extremely limits your options and your market demographic. As far as an online marketplace, there is Amazon; however, Amazon's fees are around 15%, which, while still way better than ebay, is still very high. There are many other online marketplaces like eBid for example but none of these are viable replacements for eBay.
Etsy is another eBay replacement if you make your own unique items. However, it is not a place you can buy and sell regular things, or where you can unload all your used treasures. I personally do not have much experience with Etsy, but I have heard great things. From what I hear, the greatest challenge is getting people to actually find your things, because most sellers do not make any money on Etsy due to this issue.
As a result, if you have things you need to sell, your only real choice is to put them on craigslist. Of course, the problem with craigslist is that it is rife with scammers. Moreover, it isn't a place you can buy and sell items, just things you can unload at a loss to cheapskates. Still, even if you took a loss, you have no worries about paypal claims, chargebacks, negative feedback, destroyed items returned, lies about "never receiving the item", or exorbitant fees and hidden fees. With craigslist, even though your target market is much, much smaller, and even though you have to field tons of scam emails and calls, at least you know once you exchanged your item for cash in a public place, you get to keep your money and the sale is final.
eBay is dead, and they killed it with their greed. Perhaps even they did it on purpose in order to intentionally destroy the individual seller marketplace (in favor of big business), or perhaps they just didn't give a crap about anyone but their bottom line. Whatever the reason behind it, sellers who want to actually make any money and not lose money selling online, can no longer use eBay because it is a complete and utter waste of time, money, and energy.
Share this:
Welcome my friend, Helper Cat says you need to register for that! :)