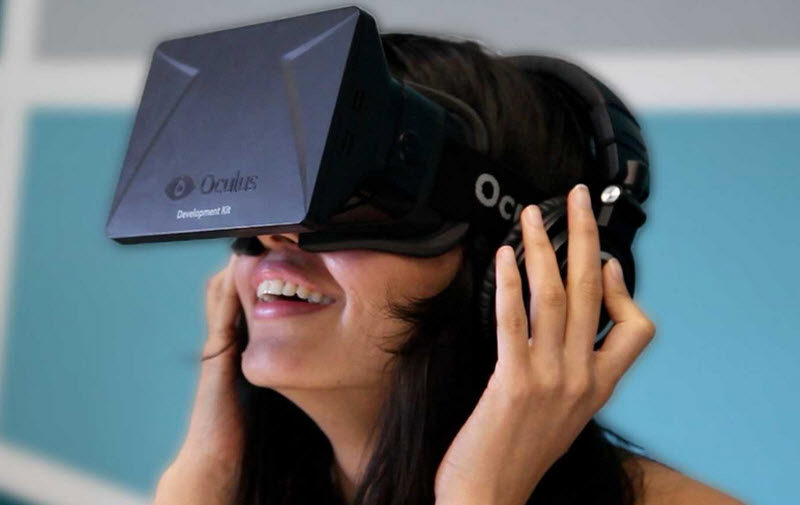 While people around the world may be excited about the upcoming release of The Oculus Rift, they might lose a little bit of that excitement once they hear how much the device is rumored to cost.
Nate Mitchell, Vice President of Oculus VR, stated in an interview during a TechCrunch disrupt event  that the Oculus Rift will be considered high end and will cost  more then $200 to own. The Gear VR headset starts at $200 but does require a smartphone the use of a Smart Phone as well.
While Mitchell stated that the PC version of The Oculus Rift will cost more then $200, he laughed at the idea of it costing anywhere near the $1000 mark. A promising sign for PC Gamers who are worried that the virtual reality might really put them in the hole.
For those of you contemplating the $200 purchase of the Oculus Rift, you might want to consider that you may need to invest in a computer with certain specifications as well. the reason for this is that the Oculus Rift requires high end equipment in order to run effectively.  The specific PC specifications are expected to be released in the coming weeks.
When asked about the reason for the high cost of the Oculus Rift for the PC, Mitchell had this to say" "It is going to be a little bit more expensive; mostly around the fact that for that higher-fidelity, higher immersion VR experience you're going to want a gaming rig that you can plug into,"
While the idea of shelling out that amount of money for the Oculus Rift VR Headset might turn some consumers away from the virtual reality experience altogether, Mitchel assured the interviewer that the cost of The Oculus rift would most likely go down over time.
What do you think about the price of The Oculus Rift? Would you still purchase the Rift, despite the hefty price tag? What are most looking forward to doing with The Rift?
Share this:
Welcome my friend, Helper Cat says you need to register for that! :)