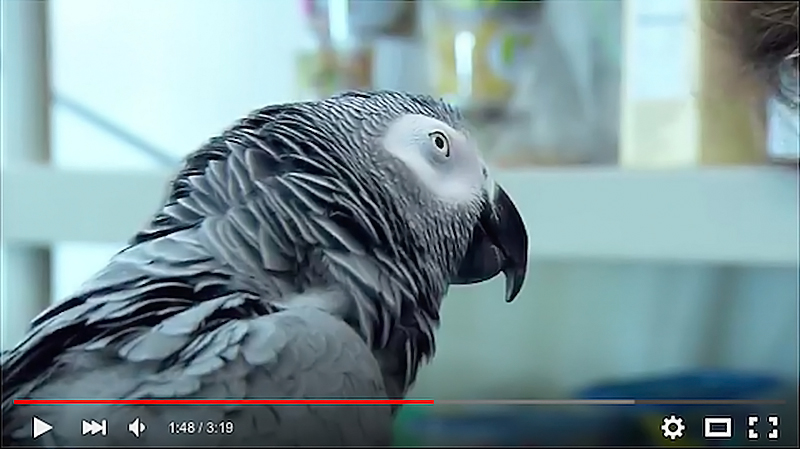 Want to see You tube's new transparent control panel before the new design is rolled out? Well now you can by just following these simple instructions. If you are using Chrome, you will first need to download a cookie editor on your computer. You could try using the EditThisCookie extension.
Now that you have a cookie editor downloaded on your computer, you now just go to YouTube and click the button that edit this cookie placed on your toolbar. After clicking the button, you need to scroll down until you find the line that says VISITOR_INFO1_LIVE.  Once you find it, just click it to expand it and then enter Q06SngRDTGA for the box value. Once done, click the green checkmark button.
Once saved, you then need to refresh the page and the transparent tool bar should then be visible. During video watching, the tool bar disappears if your mouse is not on it and the tool bar stays visible when you pause a video at any point. While this may seem like a minuscule design change for YouTube, its still a cool idea and opens the door to many new amazing design innovations to come!
As for those with a Firefox browser, you simply need to go to youtube and post a little bit of code. If you are using a Windows computer, just hit Shift F2 to bring up the development toolbar. For a Mac, simply hit FUNCTION-F2 to bring up the development toolbar. From there, you just need to copy and paste cookie set VISITOR_INFO1_LIVE Q06SngRDTGA into the toolbar under Firefox. You should then hit enter and then refresh the page. After you refresh the page, the transparent toolbar should appear on your video.
For those wishing to reverse the process on Chrome and return to the old video toolbar, just hit F12 while on YouTube.com, and then Select Resources>Cookie>youtube.com; then just right click on VISITOR_INFO1_LIVE and delete it from the context menu
For those wising to reverse the process on Firefox, just hit Shift-F-2 while on YouTube to bring up the proper menu. Then type cookie list and click remove next to VISITOR_INFO1_LIVE to delete the cookie from the browser.  Once done, you should return to the old toolbar on the next video you watch?
What do you think of the new design? Are you going to try it out before its officially released? What other ideas do you think YouTube should implement to improve the gaming experience? Let us know in the comments below!
Share this:
Welcome my friend, Helper Cat says you need to register for that! :)