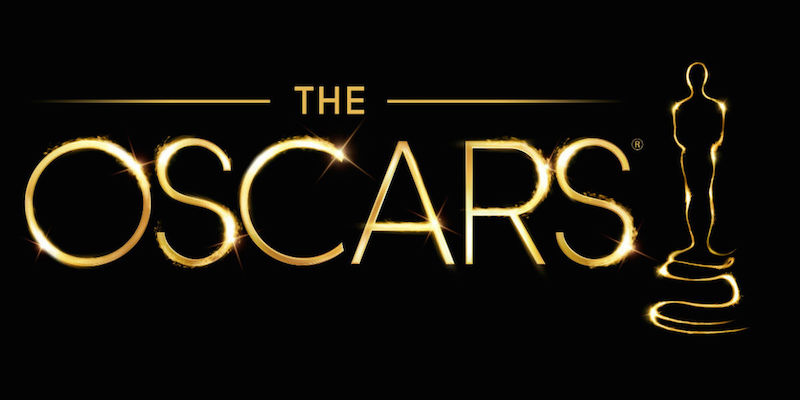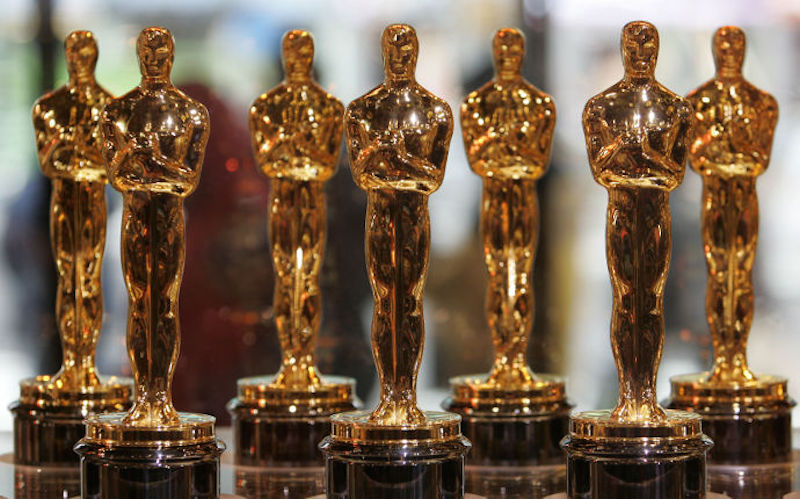 With the Academy Awards approaching this Sunday, it is time for many of us to prepare our prediction of winners so we can win the bets at our annual Oscar party with family and friends.
For those of you reading this that hate losing and want to slay your competition on Sunday, we have pulled together a top 10 list predicting who we think Will Win the awards. Also just to shake things up we are going to add who we think Should Win.
---
10
Best Supporting Actor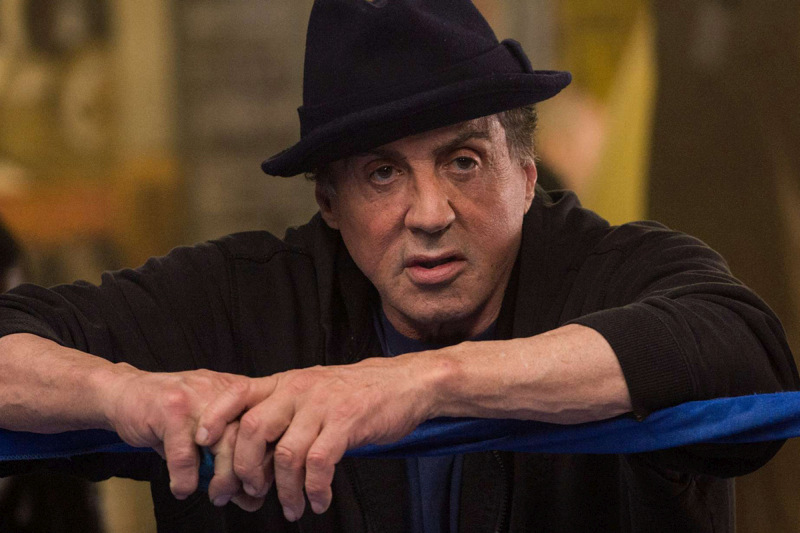 The Nominees:
Christian Bale,The Big Short
Tom Hardy,The Revenant
Mark Ruffalo, Spotlight
Mark Rylance, Bridge of Spies
Sylvester Stallone, Creed
Who we think
Will Win
:
Sylvester Stallone
Why:
Stallone's portrayal of Rocky Balboa in Creed is not one of those performances that warrant a "long overdue" award. Creed saw Stallone encapsulating all of the touchstones that make the character so beloved, while adding new depths to Rocky for the context of the movie. Stallone's win should be more than earned.
Who we think
Should Win
:
Sylvester Stallone
---
9
Best Supporting Actress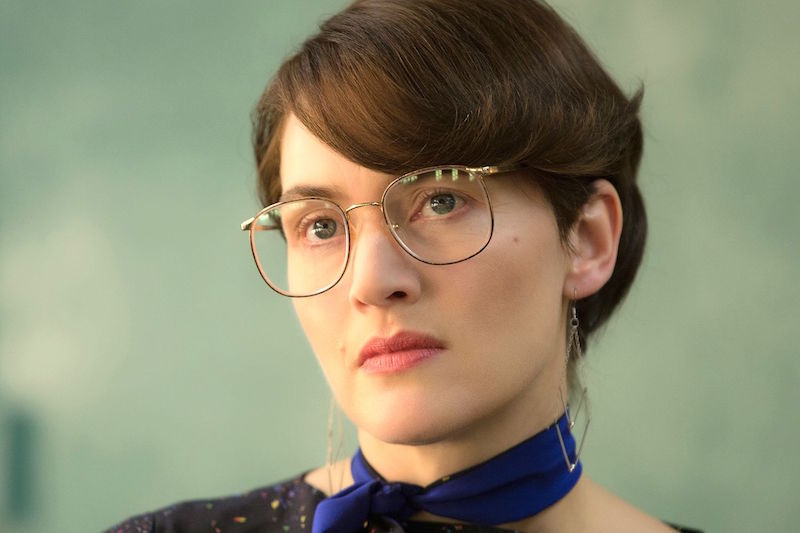 The Nominees:
Jennifer Jason Leigh, The Hateful Eight
Rooney Mara, Carol
Rachel McAdams, Spotlight
Alicia Vikander, The Danish Girl
Kate Winslet, Steve Jobs
Who we think
Will Win
:
Kate Winslet
Why:
Winslet's performance has become an awards darling and we are mainly predicting her win on her hot streak. Her role has already snagged a BAFTA and Golden Globe. Also Winslet is one of those prestigious actresses that has been nominated a number of times but has only won one Oscar. It is very possible that the academy believes an actress of Winslet's caliber is more deserving than just one golden statue. And she's British...
Who we think
Should Win
:
Jennifer Jason Leigh
Why:
In a perfect world Leigh would be the winner. But her character seems like the type of performance that is too brutal, violent and uncouth for the academy. Yet that is exactly why we love it so much. The Hateful Eight is a movie about conniving people doing horrible things and none of them encompass this idea more than Leigh's performance in the film's last twenty minutes.
---
8
Best Actor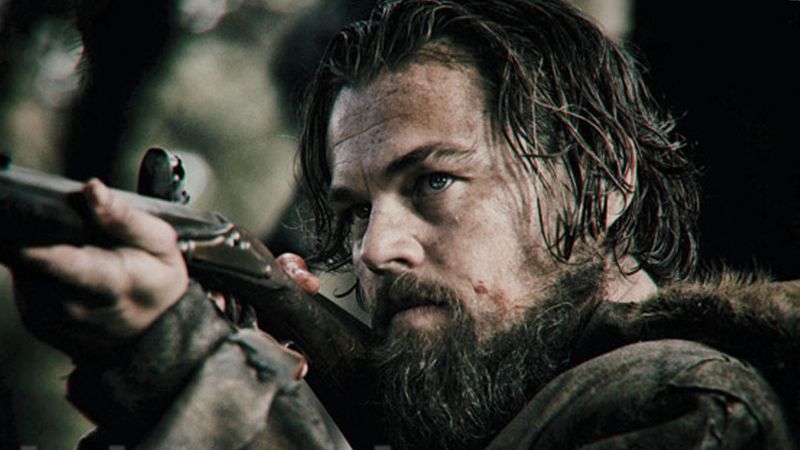 The Nominees:
Bryan Cranston, Trumbo
Matt Damon, The Martian
Leonardo DiCaprio, The Revenant
Michael Fassbender, Steve Jobs
Eddie Redmayne, The Danish Girl
Who we think
Will Win
:
Leonardo DiCaprio
Why:
Oh DiCaprio, watching your relationship with the Oscars is as painful as watching a mountain man eat a raw moose liver. Seriously, just give the guy an award already (talk about long overdue). We firmly believe Sunday will ease the pain because DiCaprio is a lock for the award. Granted, DiCaprio and director Alejandro González Iñárritu's relentless need to publically speak about The Revenant's behind the scenes hardships comes across as a bit self-gratifying. But all of the blood, sweat and tears are on full display on screen. DiCaprio makes a character that compellingly walks a fine line between understated and intense.
Who we think
Should Win
:
Leonardo DiCaprio
---
7
Best Actress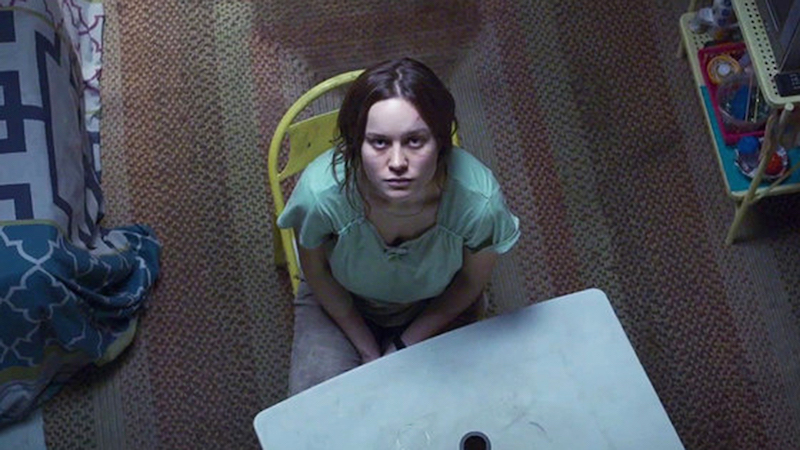 The Nominees:
Cate Blanchett, Carol
Brie Larson, Room
Jennifer Lawrence, Joy
Charlotte Rampling, 45 Years
Saoirse Ronan, Brooklyn
Who we think
Will Win
:
Brie Larson
Why:
There is perhaps not a single film from 2015 that is as emotionally resonating as Room. This is a film full of great performances (it is a crime that Jacob Tremblay was not nominated) and Larson is its true anchor. Also the facts that Larson has already been snagging tons of awards and the academy loves breakout stars makes for a surefire bet.
Who we think
Should Win
:
Brie Larson
---
6
Best Adapted Screenplay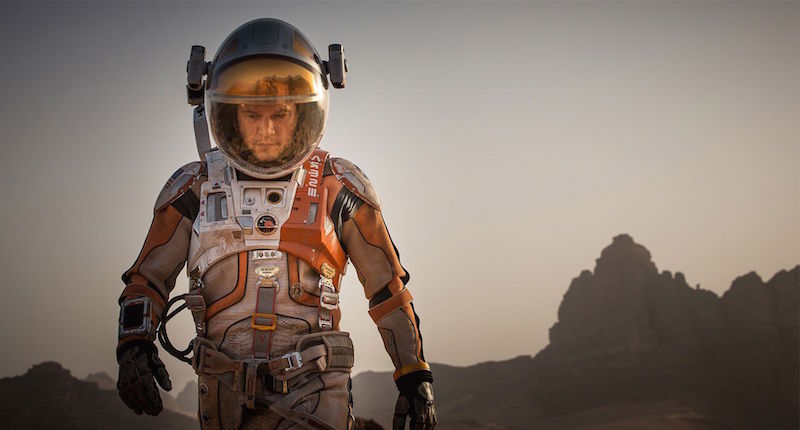 The Nominees:
The Big Short
Brooklyn
Carol
The Martian
Room
Who we think
Will Win
:
The Martian
Why:
The Martian resonated with critics and audiences upon its release, but no one could have predicted that it would become an awards juggernaut. It is the rare sci-fi blockbuster that is able to both entertain with its energetic set pieces and inspire genuine wonder with themes about scientific exploration. Adapting Andy Weir's novel could not have been an easy feat, but screenwriter Drew Goddard was able to distill the material into a two and a half hour film that never feels like its leaving anything out.
Who we think
Should Win
:
The Martian
---
5
Best Original Screenplay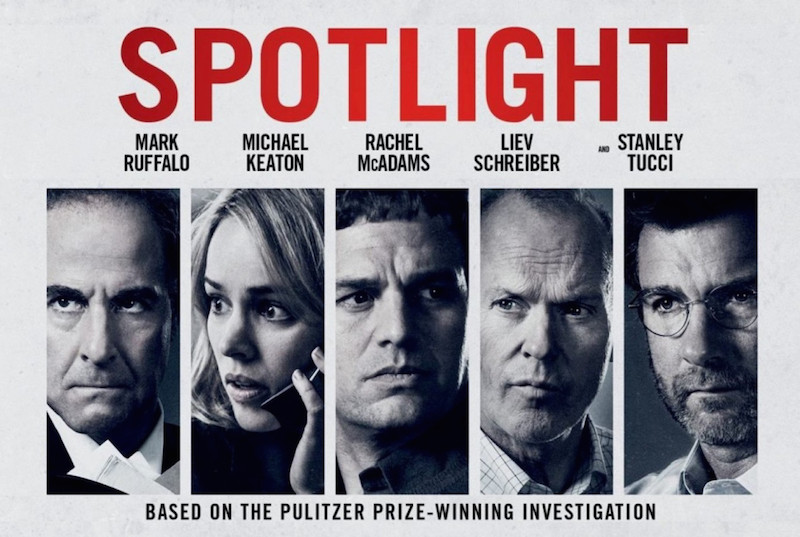 The Nominees:
Bridge of Spies
Ex Machina
Inside Out
Spotlight
Straight Outta Compton
Who we think
Will Win
:
Spotlight
Why:
Spotlight is the type of movie that has all the makings of a best screenplay award. It is a film that so has a well-defined three-act structure and characters that are clearly affected by their arcs. Furthermore, academy voters may be impressed that Spotlight's script was able to take a bleak real life story and make it into a movie that was palpable enough to be entertaining.
Who we think
Should Win
:
Inside Out
Why:
Inside Out is Pixar working at the top of their game. Although the film is animated, every single character feels dynamic and alive. There is not a moment in 2015 that was written with as much heart as Inside Out's final scene of Riley crying in the arms of her parents.
---
4
Best Animated Feature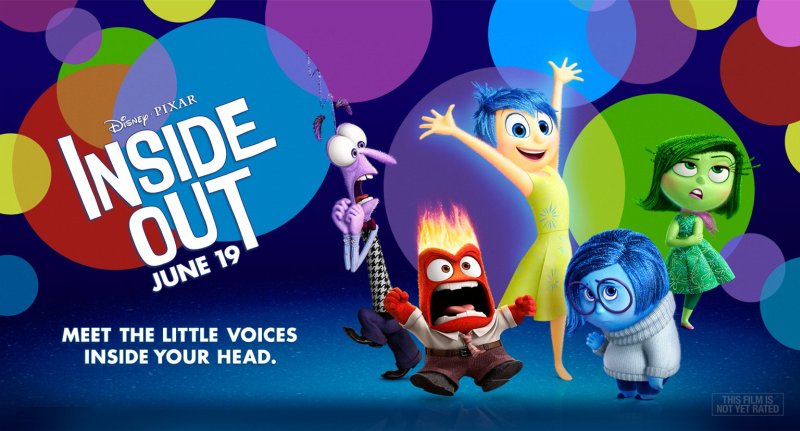 The Nominees:
Anomalisa
Boy and the World
Inside Out
Shaun the Sheep Movie
When Marnie Was There
Who we think
Will Win
:
Inside Out
Why:
Critics and audiences were worried that Pixar had lost their touch. When Inside Out was released last June, all of those fears were remedied. Inside Out was deservedly one of the best-reviewed movies of the year. Writer and director Pete Doctor has created one of the funniest, sweetest and honest depictions of growing up in recent memory. Inside Out is not only the best-animated movie of the year, its one of the year's best full stop.
Who we think
Should Win
:
Inside Out
---
3
Best Documentary Feature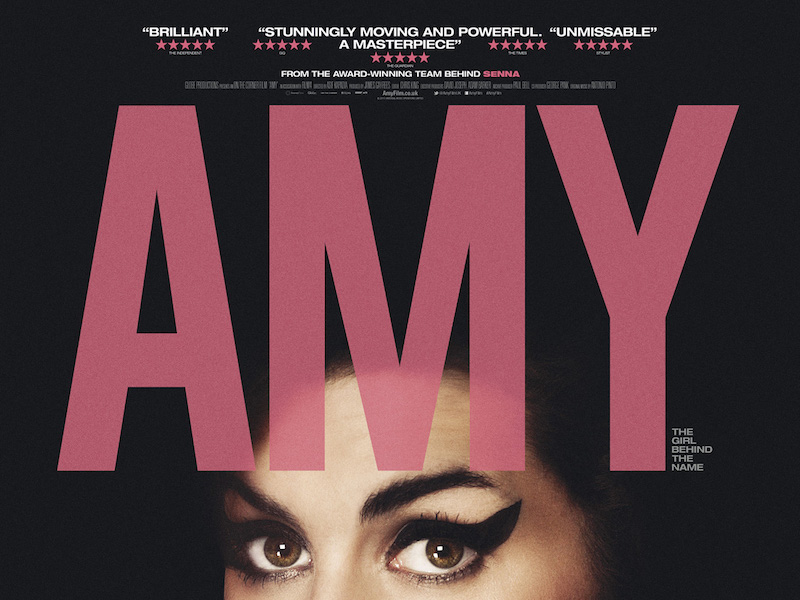 The Nominees:
Amy
Cartel Land
The Look of Silence
What Happened, Miss Simone?
Winter on Fire: Ukraine's Fight for Freedom
Who we think
Will Win
:
Amy
Why:
The tragic story of Amy Winehouse was fully realized in Amy. Put together with live performances, interviews of family and friends, and never before seen tapes of Winehouse's ups and downs, Amy is a documentary that thoroughly examines a tremendous talent that was taken away too early. Although the other documentary nominees are impressive, none of them are as harrowing or impactful as Amy.
Who we think
Should Win
:
Amy
---
2
Best Director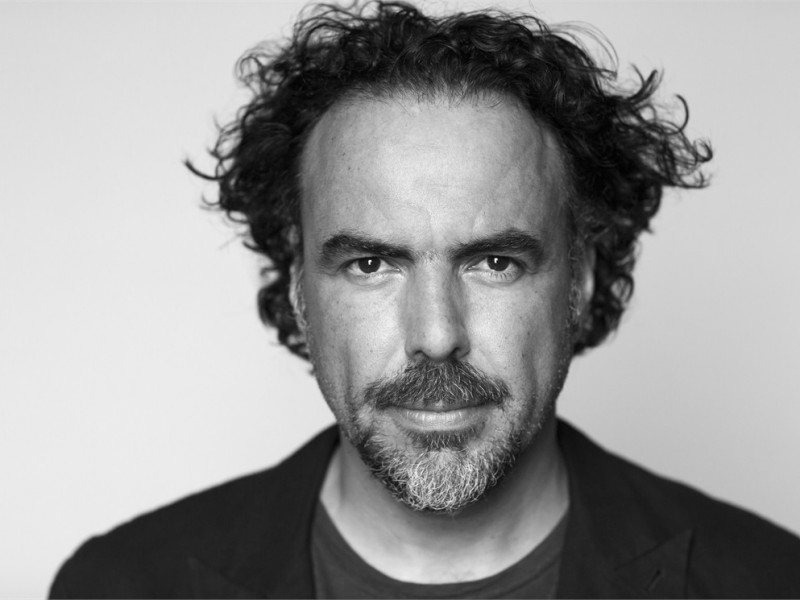 The Nominees:
Adam McKay, The Big Short
George Miller, Mad Max: Fury Road
Alejandro G. Iñárritu, The Revenant
Lenny Abrahamson, Room
Tom McCarthy, Spotlight
Who we think
Will Win
:
Alejandro González Iñárritu
Why:
Let's face it, awards voters love this guy and understandably so. Iñárritu is one of the only directors working today that is able to completely leave his vision uncompromised. So far voters are agreeing that Iñárritu's vision for The Revenant was a success because he has been sweeping the awards season and Sunday should not be any different.
Who we think
Should Win
:
George Miller
Why:
Mad Max: Fury Road is possibly the purest cinematic experience of the year. This is an action film that lives up to its genre's name: an entire story literally told through constant action. Fury Road never lets up, but amongst the madness Miller never forgets to weave in the complexity of his characters and the depths of his themes. At seventy years old, Miller directs Fury Road without ever missing a single beat.
---
1
Best Picture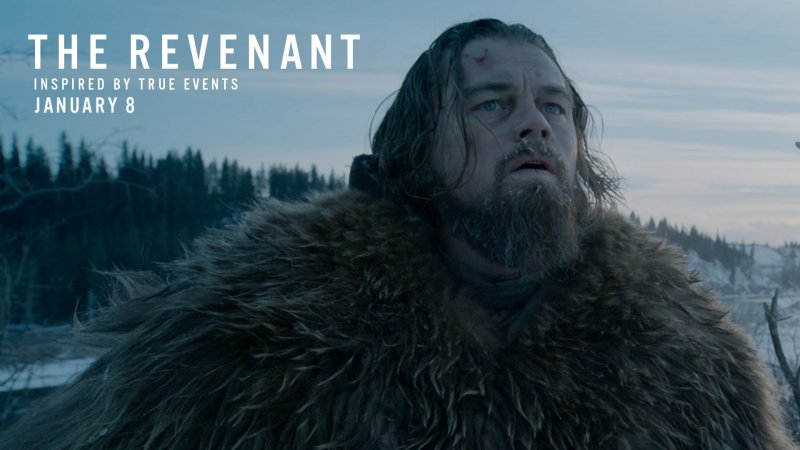 The Nominees:
The Big Short
Bridge of Spies
Brooklyn
Mad Max: Fury Road
The Martian
The Revenant
Room
Who we think
Will Win
:
The Revenant
Why:
The Revenant is absolutely the full Academy Awards package. The film has a bankable star giving a great performance, sweeping cinematography, lush costumes and the biggest living director at its helm. The movie has been poised to win from the get go. Also can the academy make a special award for that bear?
Who we think
Should Win
:
Room
Why:
This year's best picture nominees seemed to all share the themes of courage and perseverance. Room was simply the most thorough examination of these themes. Not only does Room floor audiences on a thematic level, but its technical prowess is second to none. Lenny Abrahamson shoots the film's titular location that is at once claustrophobic, but also whimsical in eyes of its lead child character. Though movie is essentially split into two halves. The first half about a mother and son's oppression, the second about them recovering from the trauma. Rather than Room's halves seeming disparate, the movie works in complete harmony and it is a beautiful experience.
---
So what do you guys think? Are our predictions right or do you have different ideas? Comment below and let us know!
Share this:
Welcome my friend, Helper Cat says you need to register for that! :)