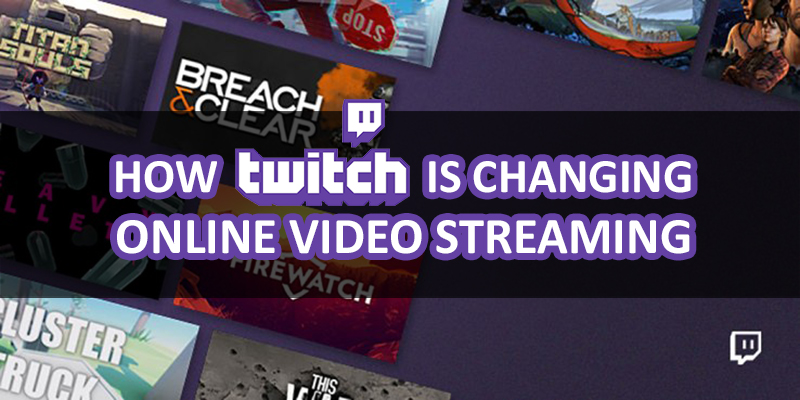 Technology is moving at such a rapid pace that it seems every month people are wondering how a particular service is holding up. The streaming service Twitch is no stranger to these checks and balances, and as competitors such as Youtube and Facebook adapt in the way their websites function, seemingly by the day, Twitch users must ask one question: how is Twitch going to hold up in the future?
Developed in 2011 as a spin-off of Justin.tv, a general interest streaming service, Twitch was meant to be a streaming focus for video game and music related content (though it has become much more than that). In the years following, it would surpass Justin.tv and become one of the internet's biggest sources for traffic, indirectly causing the cancellation of Justin.tv altogether. Twitch was purchased by Amazon in 2014, and since the online marketplace gained possession of the streaming service there have been a number of advancements made.
As of late, Twitch has appeared to make its move on the pre-recorded video scene, with a new feature that allows users to slow down playback speeds, as well choose from a selection of video player options. This appears to be a quick addition to appear more like Youtube, but nothing is for certain.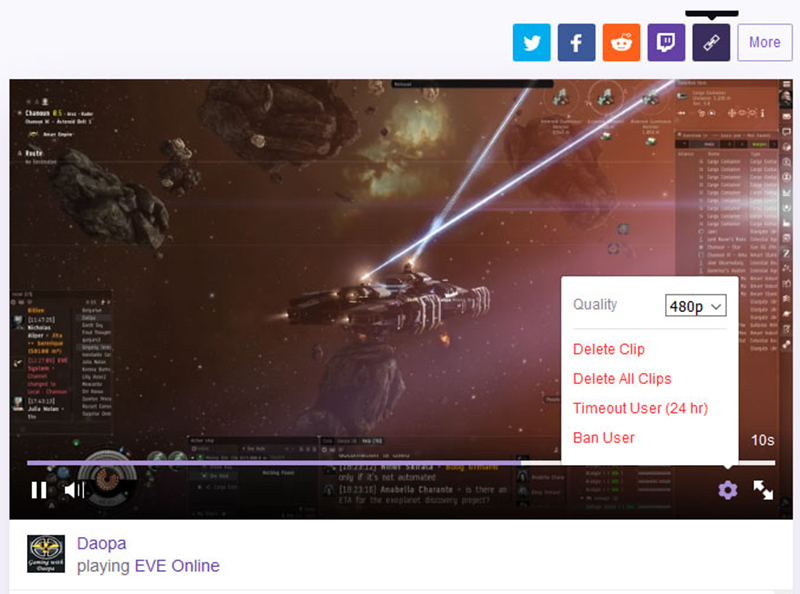 Also in terms of small additions to the Twitch interface, the streaming service added a new comment feature, similar to that of Soundcloud, where users can leave comments on videos, reply to others, and even leave emoticons in a similar fashion as Facebook. Twitch has been working this past month to shift some of its focus on pre-recorded content in a way that allows viewers to interact with one another, similar to that of a live stream. This feature would also allow streamers and video makers to comment on their own video, annotating them and making the video watching experience all the more intimate of an experience.
Just recently, the big news to come from Twitch earlier in this month of May was the announcement that a user was to air all 886 episodes of Mister Rogers' Neighborhood. You might wonder why this is at all important, but it is not something that the internet has really seen before. This marathon is not the same as Netflix possessing all episodes of Bob Ross' The Joy of Painting. In a way, it has brought the Mister Rogers persona back to life. The purpose of the streaming marathon is to raise donations for PBS, who is currently struggling to possess federal funding. As of this writing, the stream is still holding up, with thousands of dollars already donated to PBS.
Not only this, but reports have come in that many older viewers who grew up with the classic kids show have been pouring in to watch the stream, also donating their money and leaving voice-mails of appreciation on the Mister Rogers Hotline provided by the Twitch account. Once the total marathon is completed, there will be future, mini-marathons to watch for the occasional fewer to stumble upon.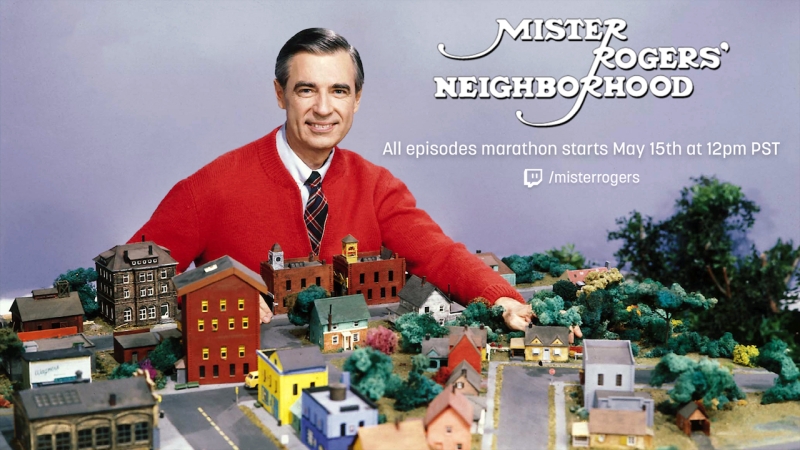 This Mister Rogers phenomenon may just set a standard for fundraisers in the future. It is a situation that neither Youtube or Facebook has really taken advantage of. While both of Twitch's main competitors provide live streaming as well, neither of them are keen in attracting outside viewers in the way that Twitch has with this scenario, or the famous "Twitch Plays Pokemon" social experience back in 2014.
"Twitch Plays Pokemon" was an experiment launched by an Australian user on Twitch in February 2014, allowing users to input commands into a game of Pokemon Red. Though there were many bumps in the road, only a few adjustments had to be made before players made it all the way to the end of the game. Once completed, players went through every other game in the franchise to completion. It was unlike anything seen on the internet before, and won the Game Award for Best Fan Creation in the same year.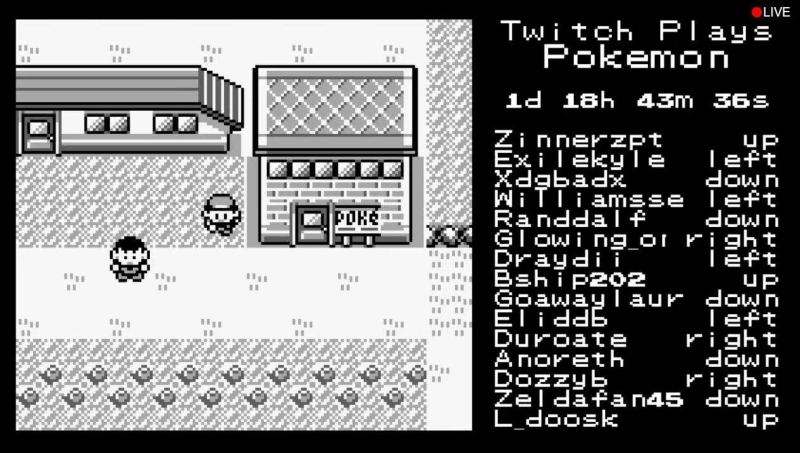 It would seem that Twitch developers has not forgotten this social experiment, as recent reports have come out that developers for the website wanted to stream some original content. As it would seem to be, the programs would work on an ever developing basis, with users commenting and reacting to episodes as they are released.
This in turn changes the storyline in future episodes, allowing for an unprecedented situation for viewers, who are both audience at creator at the same time. Amazon Chief Operations Officer Kevin Lin stated in an interview with Recode, "It's live, but it's interactive. Which you're not going to get from premium television."
According to other reports, Twitch is not the only website to look into "choose your own adventure" style content, as both HBO and Netflix have been looking to dabble in user-influenced media. We will probably hear a more in depth analysis of this vision at TwitchCon this October; so for now, all we can do is wait.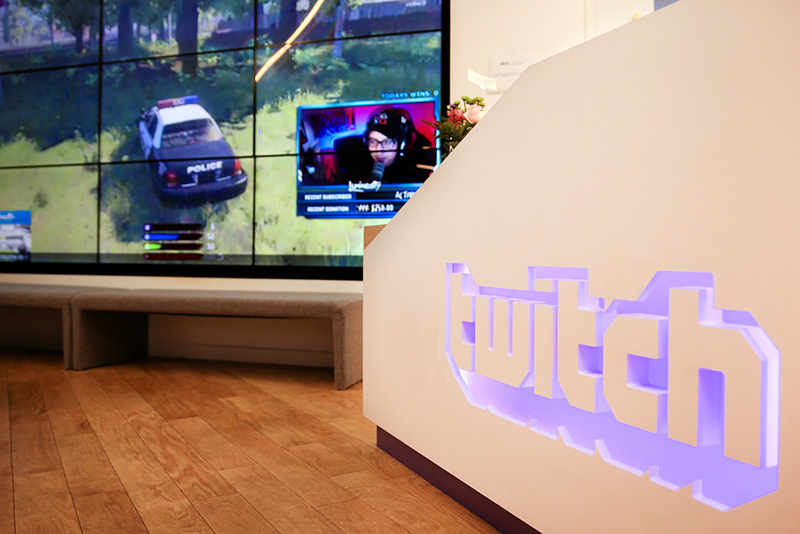 Twitch is growing and changing at an ever faster rate, both on a small and large scale. However, what is important to understand is that when Twitch changes, their competitors do as well. It would seem that this is the case for most of the internet. As one media service grows, all the others grow as well. It is for this reason that Facebook Messenger is beginning to look more like Snapchat, and Snapchat is beginning to look a lot less like Snapchat.
It will certainly be interesting to see just how the user interface changes and the general way that audiences will interact with both live and pre-recorded video on Twitch, as the way comments are experienced as a whole are changing. If one thing is for certain, it is that a couple of years down the road, Twitch will not look as it does now. Youtube will look more like Twitch, and Twitch will (hopefully) look like something entirely new.
Share this:
Welcome my friend, Helper Cat says you need to register for that! :)