Could 2022 be the year that cryptocurrency really takes off? What are some of the top cryptocurrencies to invest in for 2022?
Global events have inspired massive restructuring across the entire world's economies. Market volatility, rising prices, blocked supply chains, hyperinflation, gas prices, food prices, rent increases, and forced lockdowns that devastated some markets and propped up others, have created concern about the future. All these factors and more have contributed to a major, and perhaps revolutionary change in the way that people do business, as well as changes the way that many people think about money.
This has also caused another unexpected turn – or perhaps expected to some – and that is the meteoric rise of cryptocurrency. This has made many people rich, but also, volatility in the crypto market and bad investment strategies have made some people poor. Because of this, it is important to share the number one golden rule of investing: Never invest what you are not willing to lose!
That said, let's take a look at some of the top cryptocurrencies and rising stars in 2022. Innovation and useful technologies related to the blockchain and cryptocurrency sphere have been really taking off; and some of these cryptos could really change everything we know about finance, and how we do business, buy and sell, and go about our daily lives.
Methodology
The methodology of determining the top 10 include popularity, market capitalization, utility, and future-proofing. Popularity are the coins that are most popular. There is no such objective measure for popularity, except that it is known about by more people, like Bitcoin. Popularity does not necessarily equate to market capitalization. Just because a coin is popular does not make it valuable.
Market capitalization is the total amount of currency's value as converted to fiat. While market capitalization does say something about the crypto's popularity, it also says something about the crypto's current value. What it does not suggest is anything about the longevity of the crypto. Just because a crypto has a high capitalization today does not necessarily mean that it will have value tomorrow.
Finally, we considered how future-proof a coin might be. This was not mathematical or scientific, but more the opinion of the author. There is no objective measure, because no one can predict the future. Anyone who says this coin will definitely go up (or down) is lying. They don't know, because no one knows the future for sure.
Rather, the author considered what coins might be highly useful in the future, like XLM. Because of the utility of some of these coins, they could stick around even when some obscure cryptos fail. It is said that up to 95% of cryptos will fail, so utility is very important, because many meme coins probably won't last once the meme fades into obscurity. One (DOGE) was included on this list due to popularity and for fun.
What we did not include in this list was stablecoins like USDT or USDC, which as of this writing hold the #3 and #5 spot for market capitalization, respectively. The reason we didn't include them is because a stablecoin is simply a coin that is supposed to have the same value as a currency. As such, it is not necessarily an investment, as it provides little other benefit than simply acting as a holding bin for fiat.
People generally do not invest in stablecoins as an investment, but only to hold it in between trades of other crypto; and therefore, it seems that to a degree, holding the top spots on the charts is an artificial ranking, as it does not mean that people like it as an investment, but just that a lot of people have it. Since it's tied to the currency, it is not resistant to inflation, and in fact has forced inflation at the rate of the currency it's tied to. This top ten list was for actual cryptos, not stablecoins.
This article is not meant to tell you which coin to buy. It is merely to make you aware of interesting, major, and popular coins. This article is for entertainment, but still holds educational value.
Major Crypto Terms & Definitions
To help understand some of the words in this post, if you are not familiar with crypto or if you do not know much about it, knowing some key terms can help you better grasp it. Here are a few terms that can help you better understand what's going on in the crypto markets and why some cryptos are better or more important than others.
Blockchain: Blockchain could be described as a huge file with data on every transaction performed on the blockchain. It works like a ledger, keeping track of everything. Some cryptos have a private blockchain, while others like bitcoin make every transaction public record.
Bitcoin: Since Bitcoin is the most well-known, some people think that Bitcoin means the same thing as "cryptocurrency". It does not. Bitcoin is just one type of cryptocurrency, albeit the biggest and most well-known. But, Ethereum is fighting for the top spot presently.
Altcoin: Altcoins, or Alternative Coins, typically refers to any other crypto other than Bitcoin. There are thousands of altcoins. Some are useless except as currency, like memecoins; whereas others are highly useful and even revolutionary.
Stablecoin: A stablecoin is a cryptocurrency that is fixed to a fiat currency like USD (US Dollar). So, almost always a stablecoin will equal 1.0 stablecoin = 1.0 fiat like USD. It is used to save trading fees by keeping money in the wallet without first converting it to another crypto, or simply to store money in a wallet without worrying about the wild variations in price of other cryptocurrencies.
Fiat currencies: This refers to any government-issue currency which is not backed by anything. Since the world went off the gold standard, fiat currencies like USD and GBP have zero instrinsic value. There have been thousands of fiat currencies throughout history, and every single one has failed. Existing fiat currencies are virtually guaranteed to reach hyperinflation and eventually. Because of this, some investors see crypto as a solution to the eventual failure of fiat currencies.
Token: Token is another name for "coin". It is the coin that is used for transactions of a cryptocurrency. Bitcoin's token is BTC, for example. It is usually represented in all capital letters and is not usually an acronym (each letter does not mean something). It's usually closer to an abbreviation, although sometimes the token name may be different from the crypto name, such as Polygon, whose token is MATIC.
Decentralization: Decentralization means that there is no central location where information is stored. A central bank is an example of the opposite, centralization, while a barter economy would be an example of decentralization. When a currency is 100% decentralized, it means that no one individual holds much power over the crypto, while a centralized system like a central bank holds all the power over that currency. All fiat currencies are centralized, but most cryptocurrencies like Bitcoin are decentralized (although Ripple is a notable exception).
Scalability: Scalability refers to the potential for growth. If a cryptocurrency is not very scalable, then it will result in traffic jams causing longer transaction times and higher transaction fees. If it is scalable, then more transactions can occur at the same time, resulting in faster transactions and lower fees. To overcome this problem, multiple layers (like multiple additional highways), and more innovative solutions have been invented.
Interoperability: Interoperability refers to the ability of a cryptocurrency to work with other cryptos or other systems. Difficulty in getting cryptos converted from one to another, for example, have resulted in innovation to make it easier, faster, and more secure to exchange information.
Immutable: This means that it cannot be changed. When a transaction is added to the blockchain, it is permanent and immutable. No one can remove that from the blockchain.
Fungible (or fungibility): This means that it has the same value anywhere. If it is exchanged with any other currency, it should have the same value no matter how or where you are using it.
Market Capitalization (or Market Cap): This is the total value of the cryptocurrency. It is calculated by the value of one coin multiplied by the total amount of coins in circulation. It does not mean the maximum value (or cap on the total), but rather it means simply the total value. If the value of one coin goes up, then the market cap goes up. If the value per coin goes down, the the market cap decreases.
Proof of Work (PoW): Bitcoin was the first to use this, and it is means that coins are mined. Once all the coins are mined, then that is the total number of coins that that cryptocurrency will ever have.
Mining: Mining is when an individual uses their computer, usually the CPU (processor) or GPU (graphics card) to run calculations, which results in occasional "rewards" given in the form of tokens. It is kind of like digging for gold. The work is the calculations or validation of a block, and if a reward is found, then the miner earns a token. Some coins like Bitcoin pool resources among many miners in order to earn rewards, because it is cost prohibitive or impossible to mine individually, as it takes too much computing power.
Proof of Stake (PoS): Proof of Stake is relatively new to the crypto field. Some believe it is better and more efficient than mining (proof of work). It is done by "staking" some of your coins to be used to validate transactions, and then earning profits on that, similar to earning interest.
KYC: This is an acronym that stands for "Know Your Customer". Due to money laundering laws, especially in the US, most legitimate crypto exchanges require an extensive amount of personal information, even including a video of you, picture holding your id, social security number, and more, in order to allow you to convert fiat currency to cryptocurrency. Some exchanges allow to use it before you do KYC verification, but you will be restricted from using practically anything. You can, however, bypass KYC if you are merely exchanging from one crypto to another. But to get your fiat currency like USD from your bank account into a crypto in the first place, you'll almost always need to do KYC in the US. Laws in other countries may vary.
Exchange: A crypto exchange is like a bank, and it is where you can easily convert fiat into cryptocurrency, or one crypto to another. Almost all legitimate exchanges have fees, and one exchanges are more expensive than others. It is less secure than a bank, though, as it can be vulnerable to hacking. So, it is said you should never store your crypto in an exchange if you intend on holding it for a long time. But the safest way to store your crypto is a hardware wallet, although it does cost money to buy a hardware crypto wallet.
Exchange Fees (Trading Fees): Most exchanges charge fees, which is usually a percent of the transaction. If the crypto has gas fees, then the exchange fee will be on top of the gas fee.
Gas Fees: Gas fees are fees, particularly with Ethereum and ETH-20 cryptocurrencies but also with other cryptocurrencies, that are charged in order to convert the cryptocurrency to another cryptocurrency, or to withdraw it as USD. Sometimes, gas fees could be higher than the value of the coin, so it isn't just a percentage of the transaction.
Wallet Fees: If you use a wallet to transfer cryptocurrency to another cryptocurrency or fiat, you may also have fees.
Slippage: Slippage is the difference in how much the crypto is worth from the time you purchased to the time you converted it. It can be 0.5% to 3%, and sometimes as high as 25% or more. For highly volatile cryptos, this may result in getting significantly less of the coin that you purchased. While the exchange may convert it immediately, they may wait for some slippage before giving you the coin you converted. Some exchanges will intentionally wait for some slippage before sending it to you it in order to profit more from each transaction. It's something like robbery, but there's not much you can do about it.
Key: A key is a series of random words, usually 12 to 24 words long or so. Using this key can decode your wallet on the blockchain, so even if you lose access to your wallet, you can still retrieve your cryptocurrency that you own, albeit with some effort. Never ever share your key with anyone. If anyone including a thief gets access to it, then they can steal all your cryptocurrency.
Wallet: A wallet is the place where you store your crypto. It will have access keys (usually a series of words), and if anyone gets access to your keys, they will have full access to use your crypto.
Software Wallet: Not all exchanges have wallets. If your money is in an exchange, it may not be in a wallet. A software wallet could be mobile, or could be a software wallet. Do not trust any software wallet that is not listed as trustworthy on a popular website like this one. If you use an untrustworthy software wallet, they can steal all of your cryptocurrency.
Hardware Wallet: This is the most secure type of wallet, and is worth paying for it for the long term. It's only worth it for large amounts of cryptocurrency. There are only a few trusted hardware wallets. If you lose your wallet, as long as you still have your key (a series of words), you don't lose your crypto. And if someone steals your hardware wallet, then depending on which hardware wallet you have, the thief may not be able to steal any crypto from you, as long as they don't have your key.
Wallet Fees: A wallet doesn't have fees, but putting it into or getting it out does have fees. Some cryptos have more fees than others. Sometimes these fees could be higher than the value of your cryptocurrency, resulting in zero dollars remaining after fees. If you don't know what you're doing, it might be better to leave it on the exchange until you do learn what you're doing. If you for example tried to transfer $200 in Ethereum to your hardware wallet, and then back to the exchange, then you could lose hundreds of dollars in fees, and end up with zero.
Crypto scammer: Anyone who asks for your keys, or who asks you to log into a website, or who asks you to click on a link, or who asks for a password, or who says they want to help you "validate" anything, or who asks for your keys to "help you", etc. If you give a scammer access to your crypto, you will never see your crypto again, and there is no recourse, legal or otherwise. It's like giving cash to a stranger on the street while blindfolded. Don't do it. Be careful!
Smart contracts: Ethereum innovated and popularized smart contracts, which are digital contracts that facilitate the exchange of information between different parties or to exchange currency between different cryptocurrencies.
DeFi: Short for "decentralized finance". It refers to all the financial services on the blockchain, especially Ethereum. Exchanges allow users to do virtually anything that banks can do, including earning interest, trading, derivatives, leveraging, and more.
dApps: This is short for "decentralized applications". These applications work on top of the blockchain and are separate and distinct from it. They are also decentralized, so they have no central location where data is stored.
Educational, Not Financial Advice
It is worth noting that in January 2022, there was a considerable dip in most cryptos, pending results of the latest Federal Reserve regulatory meeting. This kind of volatility is somewhat normal in crypto, especially in the past couple of years. It should be expected that at any time, some particular even could lose you half or more of what your coin is worth, sometimes in a matter of days or hours, or even minutes.
While this page is not meant to be financial advice, a good rule of thumb for investing is to never invest more than 10% of your liquid assets. And, only do that much if you can afford to lose it. If you have $1,000 to your name, you probably should not invest much, maybe a few dollars at most. If you can say "meh" if your investment goes to zero, then it should be fine. Call this the gut check.
Never invest anything you won't be ok with if it goes to zero, which it definitely can in this market. Someone on Reddit just put $50,000 in a new obscure coin. Things didn't turn out well, and they lost 50% of it in a day. So be careful. This can happen with anything, even Bitcoin.
Market speculation, stock market, crypto, etc is very close to gambling, because no one really knows what the market will do. Don't be fooled by the fancy charts and all the investors and so-called experts saying "buy this" or "buy that". Again, not financial advice. Do your own research. If in doubt, do not invest. Do not gamble with money you need. Do not take this as financial advice, make sure to do your own research before investing a penny. That said, here are the top 10 crypto coins in 2022.
Top 10 Cryptocurrencies for 2022
---
1
Bitcoin (BTC)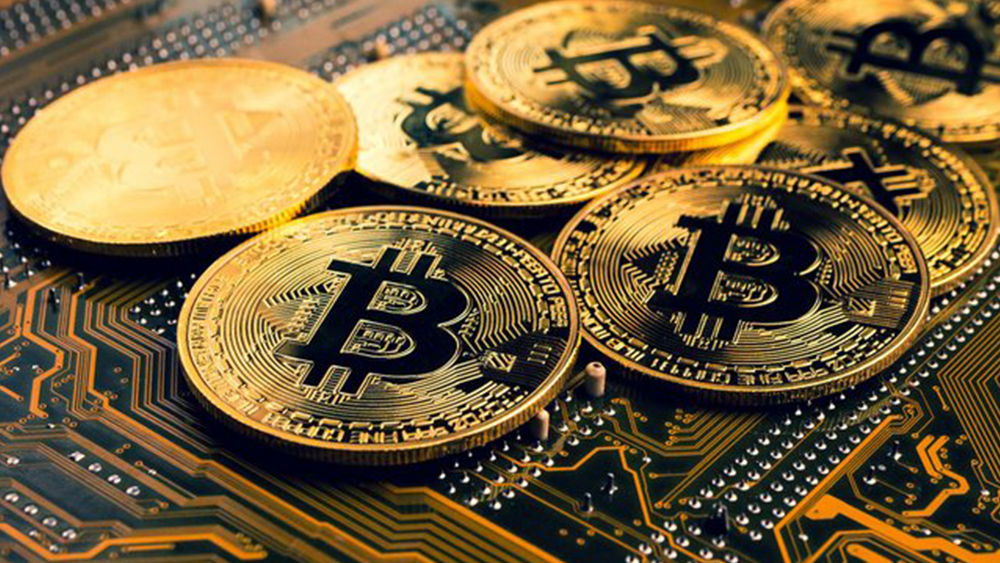 ---
2
Ethereum (ETH)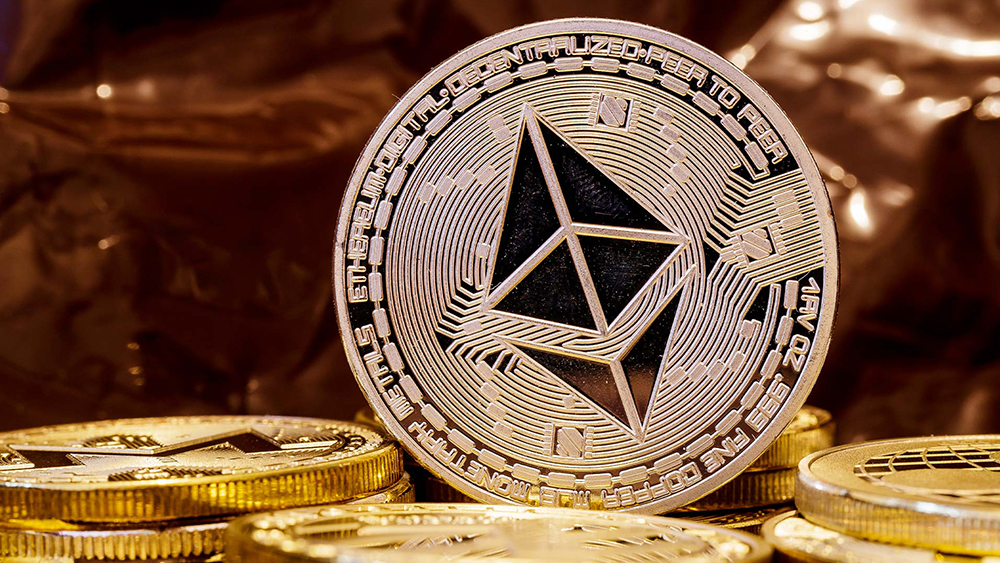 ---
3
Polygon (MATIC)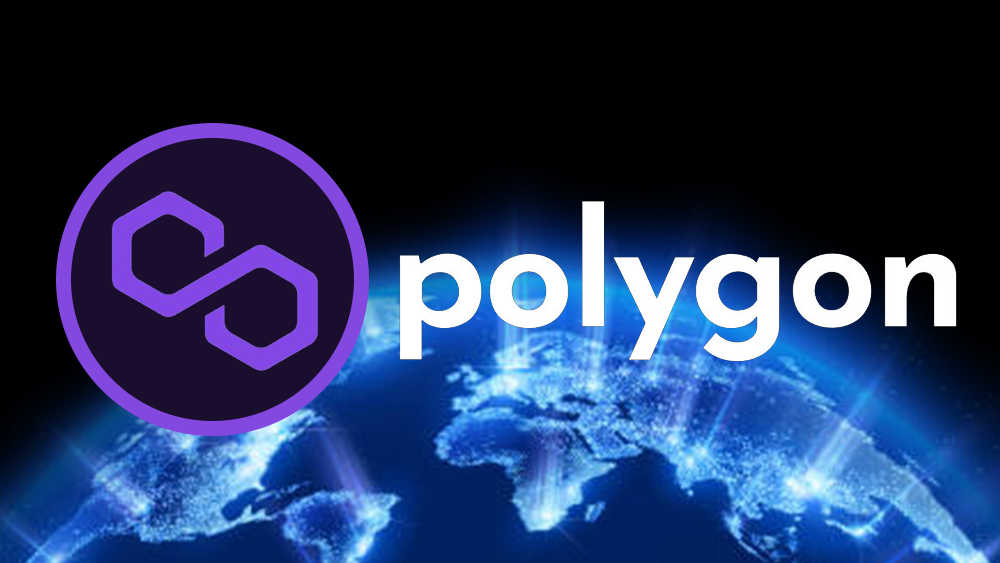 ---
4
DogeCoin (DOGE)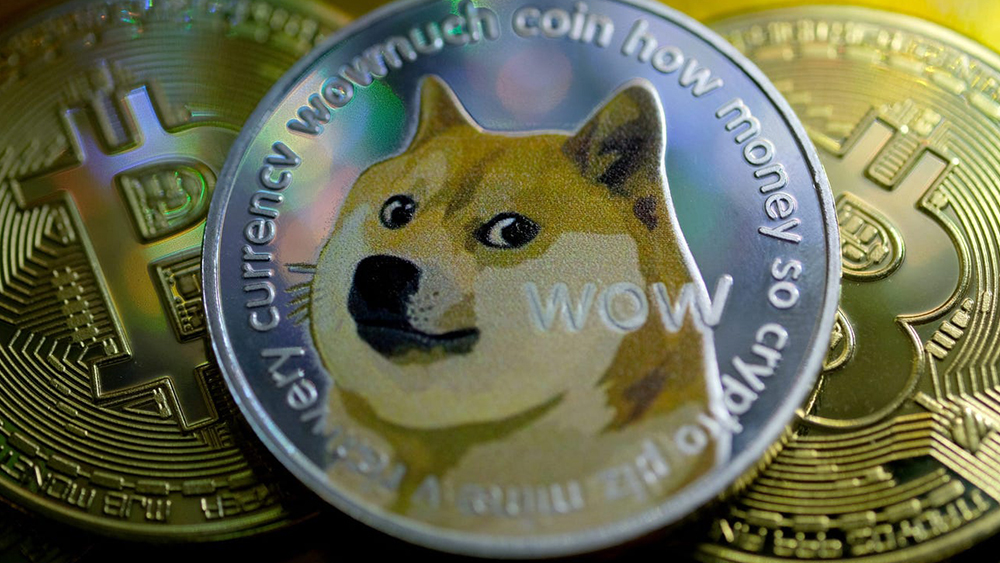 ---
5
Stellar Lumens (XLM)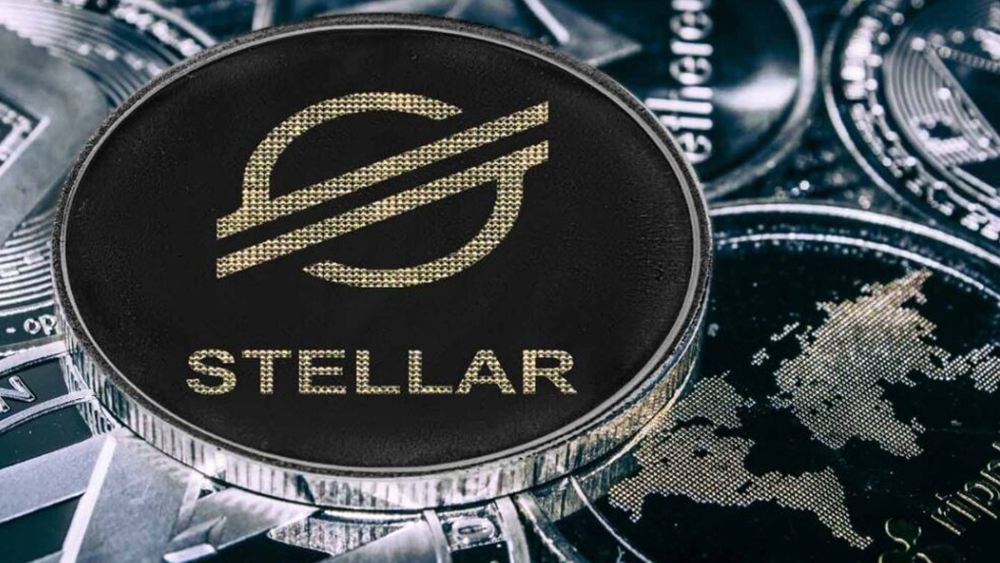 ---
6
Monero (XMR)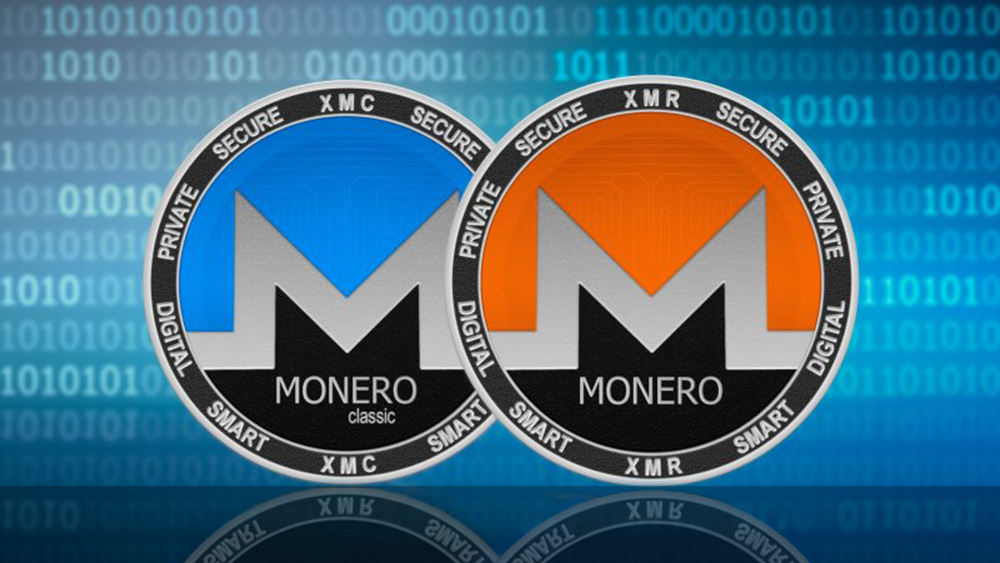 ---
7
Cardano (ADA)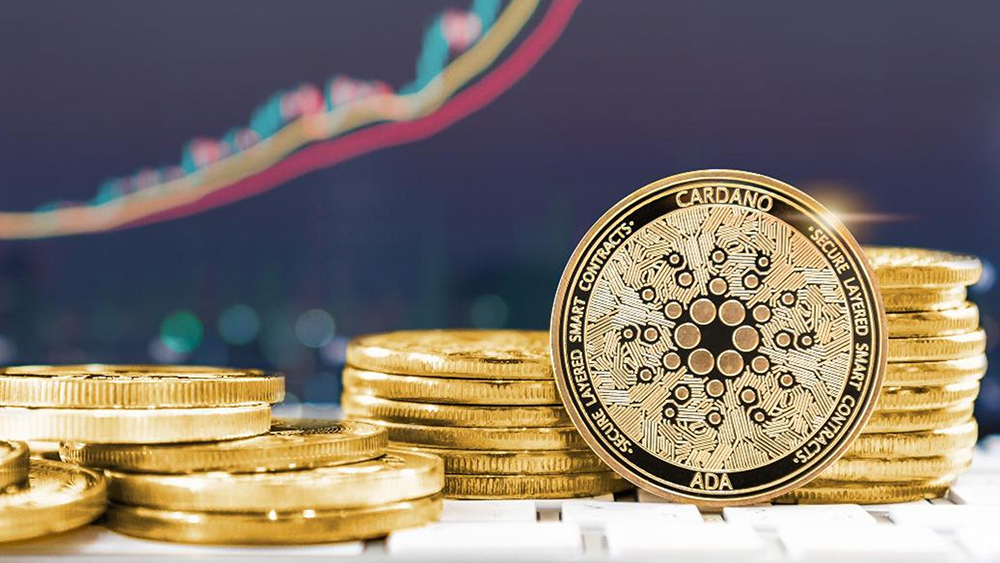 ---
8
Cosmos (ATOM)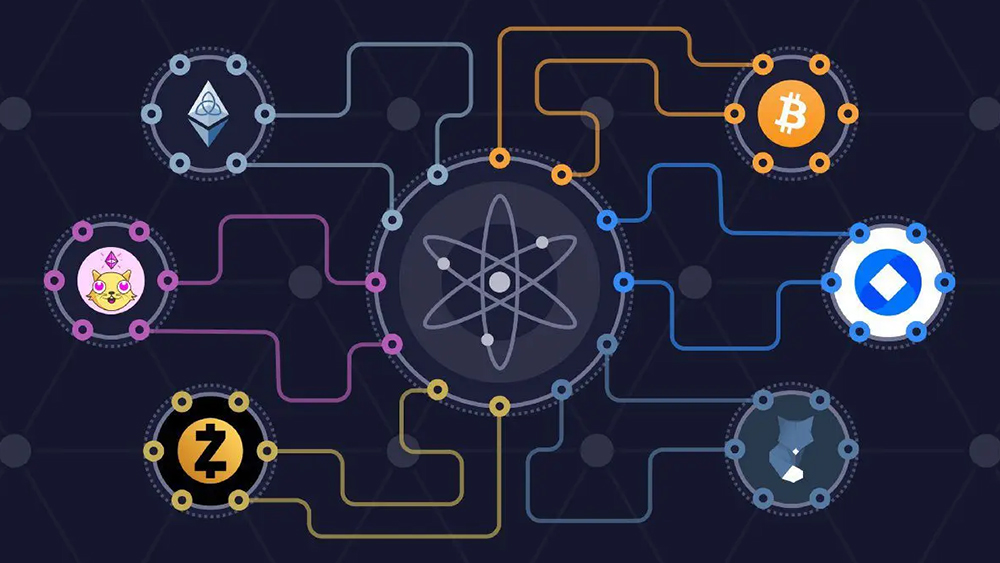 ---
9
Polkadot (DOT)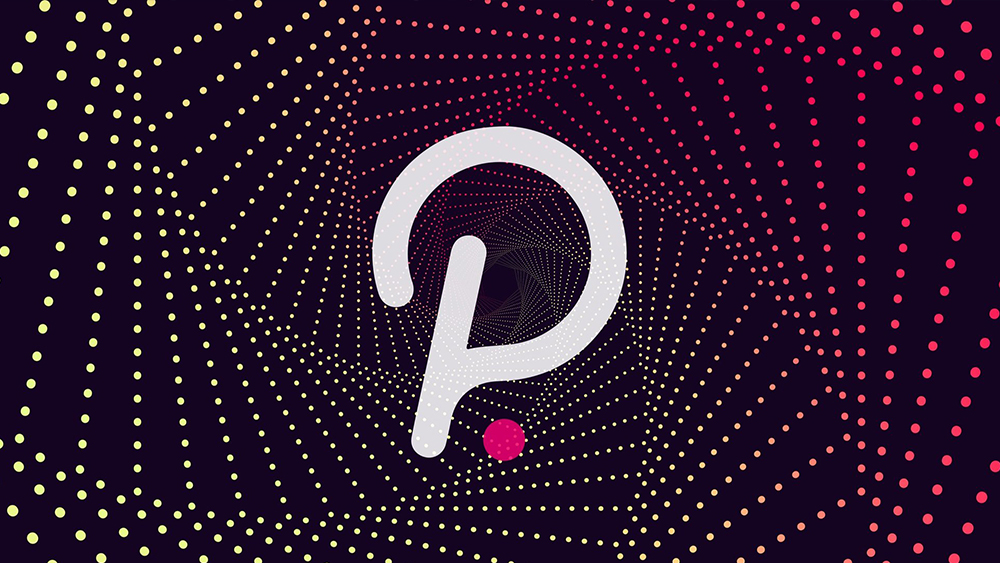 ---
10
Ripple (XRP)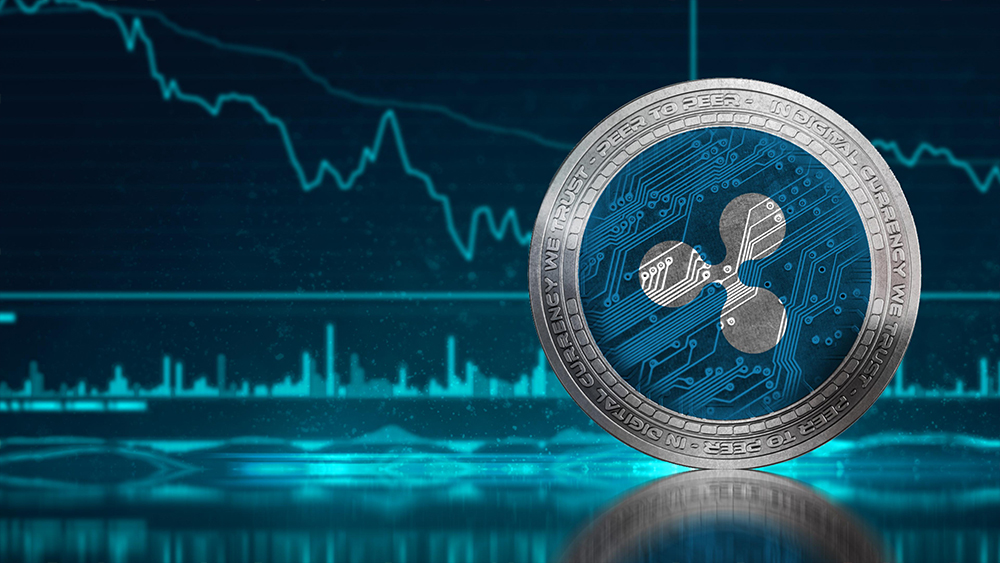 ---
11
Avalanche (AVAX)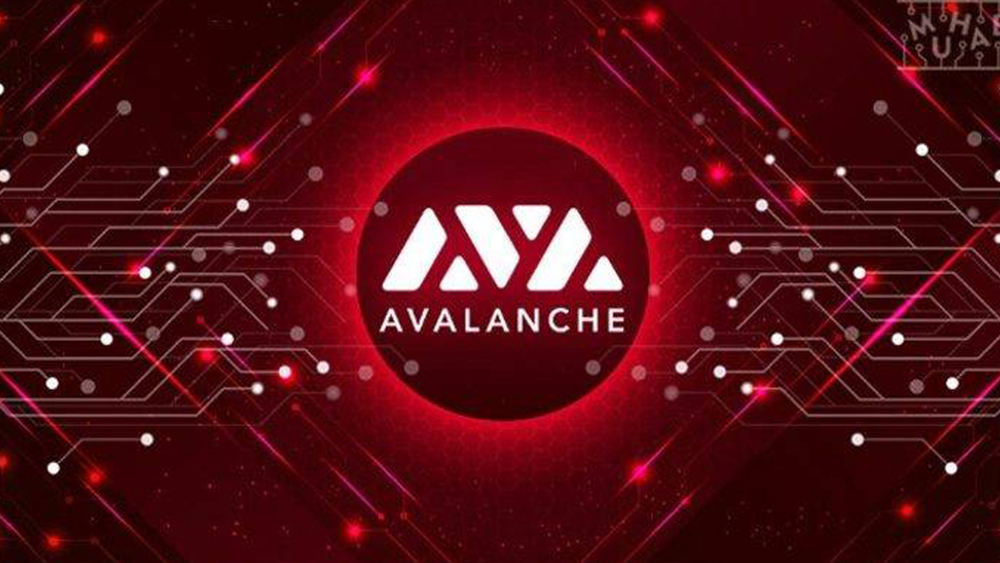 Which crypto coin is your favorite? Do you think that cryptocurrencies are really going to change the world? Do you think that they could replace traditional means of payment? Why do you think crypto is taking the world by storm?
Disclaimer: The author of this article may hold some of these crypto coins. This article is only the opinion of the author and is written to be unbiased. Nonetheless, it is NOT intended as financial advice and should be considered for entertainment only. Do not make a financial decision based on this article, or any article on any website, for that matter. Do not listen to the so-called "experts" telling you to buy this coin or that coin. Research for yourself.
Share this:
Welcome my friend, Helper Cat says you need to register for that! :)