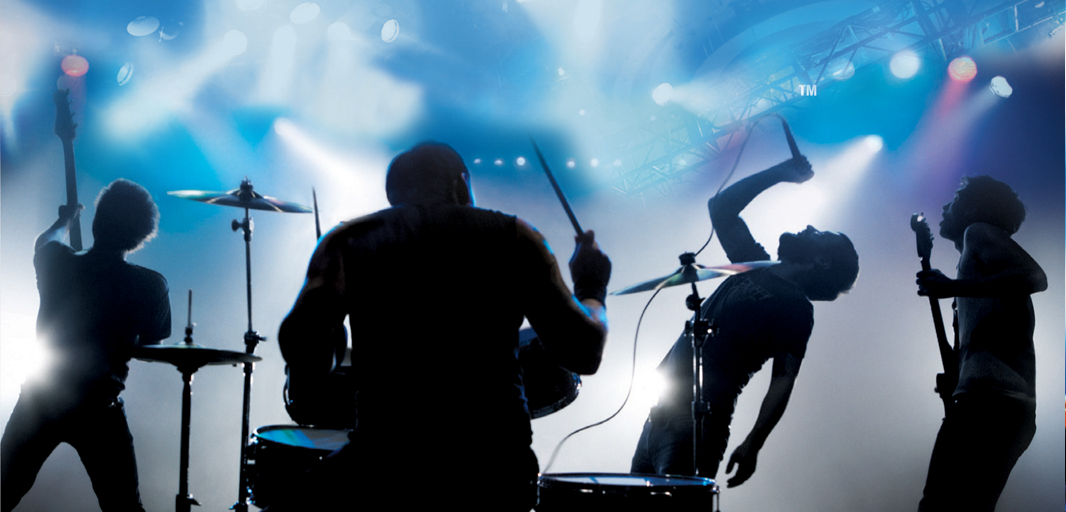 Want to rock out to your favorite rock songs in virtual reality?
Harmonix CEO, Steve Janiak teased the idea during an interview with "Gaming Insider", stating that "Harmonix prides itself on being at the forefront of new technologies. VR is an intriguing frontier, and a great opportunity to fundamentally reinvent how people connect to music."
Although no plans for a virtual reality rock band game were ever announced during the interview, one has to wonder if all this talk about the subject is a slight nod to a VR support function in the upcoming version of The Rock Band 4 game.
Adding to the speculation of a virtual reality support function in the upcoming Rock Band game is this quote during the interview, where Janiak stated, "For Rock Band, the feeling of playing live music, of really being on stage with the lights and the crowd and the sound enveloping you, that's the experience we're trying to deliver with Rock Band 4. It could be even more incredible and immersive in the context of VR, and we're excited about the possibilities."
The possibility seems very real, as Harmonix is already working on a music app for Samsung's GearVR mobile headset. The headset is described by Harmonix as a "fully immersive, music-drive dreamscape." While this later lead to virtual reality being a possibility for The Rock Band game series, no plans have been announced to use this technology for the game at this time; but it's nice to know that the technology is there and just waiting to be used.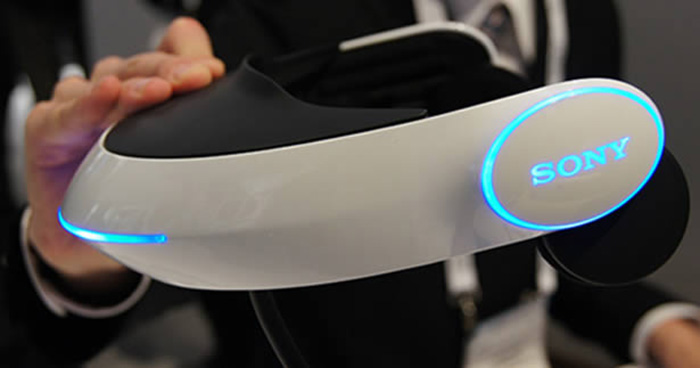 The final clue that Harmonix is planning to integrate virtual reality capabilities into future updates of the Rock Band series is in the fact that Janiak announced there would be "substantial updates" to the game's core functionality as time went on, and the new features would be released on an ongoing basis.
This means that while Harmonix may have no official plans for virtual reality at this time, there is a big possibility that the function can be added to a future update of the game. This would allow Harmonix time to focus and perfect the virtual reality experience for The Rock Band Game, especially after it was announced that Rock Band would no longer be coming out with yearly editions to the franchise.
While the idea of being able to rock out a virtual arena is a tantalizing idea to think about, one has to wonder if this idea for virtual reality in a rock band game could be taken even further than just the realm of virtual reality. What if Harmonix could go the whole nine yards and give gamers an experience they would truly never forget.
Imagine turning on latest version of the Rock Band game, complete with the teased virtual reality update to the games core function; and not only being able to jam out to the songs you love, but with the bands you love as well. Take the stage and do some drumming for The Rolling Stones, see how you stack up against Freddy Mercury in singing ability, or even try to jam out with Angus Young from AC-DC.
Harmonix could even integrate fully interactive cut scenes into the game as well. This would give the game a lot of depth, as fans would be thrilled to have a virtual conversation with their singing, drumming or guitar playing idols. This would also allow Harmonix to create a type of story throughout the game.
Not only could The Rock Band game enhance the arena experience during gameplay with screaming crowds, high-fiving fans and maybe even a stage dive at the end of a song; but additionally there may be the ability to see and play in the venues that your favorite rock bands used to jam out in during their heyday.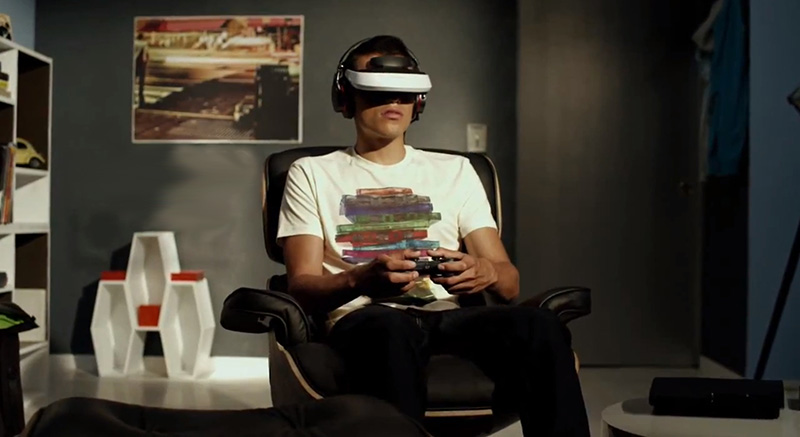 The game could even make this part of a campaign mode, where you can go on the same historic tours that your favorite bands went on during their prime. Go on tour with the Stones during their "Steel Wheels/Urban jungle" tour in 1989, where the British Rock band toured Europe, Japan and even North America for the first time in seven years. The show was opened up by bands like Living Colour and Guns N Roses, making this a tour that all fans of rock music need to experience.
Not only could the game recreate certain tours in a campaign type mode, Harmonix could even go deeper and recreate the stories of how certain bands came together. The campaign modes could take you through the entire careers of your favorite bands and relive every moment of what made them one the world's greatest rock bands, right through your virtual reality headset.
This would of course include getting the rights to certain names and likeliness of certain singers and bands. However, Harmonix and Rock Band have a real chance to not only improve their game's experience and bring it into the age of virtual reality, but also give players a history lesson about rock music and allow them to relive it as well.
The possibilities are endless and the ball is now in Harmonix's court. It is well-known that they are working on a virtual reality music experience for their Samsung GearVR headset, but whether this translates into a virtual reality function in an upcoming Rock Band update should be the question on all fans minds of the franchise.
What do you think of a virtual reality Rock Band game? Do you think it is a near future possibility, or will it take a long while to perfect? Let us know in the comments below!
Share this:
Welcome my friend, Helper Cat says you need to register for that! :)