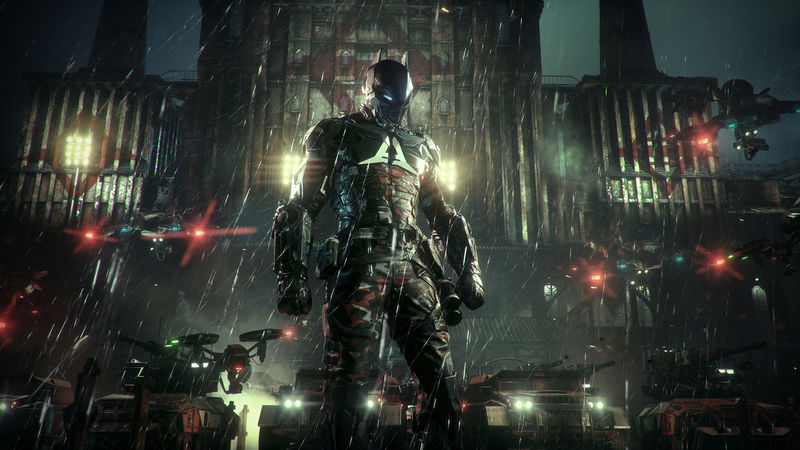 Ask and you shall receive.
That is exactly what happened when Warner Brothers and Rocksteady Studios  were asked by fans to give more information on why they should pay 40 extra dollar's for the season pass of Batman Arkam Knight. This occurred after the initial announcement of the season pass left fans of the series feeling in the dark about what would exactly be included in the pass.
Warner Brothers and Rocksteady Studios responded to fans inquirers, announcing that those who bought the season pass could race in The Batmobile, play in all new story missions as Batman and even play a Batgirl for the first time in the games history! According to the Reddit release this week, fans will be able to play as Batgirl in prequel like story that takes place in a entirely new location.
"We've heard from our community that you want more information on what we'll be delivering in the Season Pass. While we aren't ready to unveil every aspect of the content we'll be developing, we would like to share more detail now to give you a better sense of the scope of the Season Pass.", Warner Brothers Stated on their Facebook Page.
Besides playing as Batgirl for the first time ever, season pass holders will also be able to race in the Batmobile in a variety of different tracks, that are said to be themed for a specific era in the batman series. The tracks are custom built and gamers will be able to race every styled Batmobile on every available track.
If racing isn't your thing, fans can still play as Batman's key allies in story based missions, that are said to take place before and after the events of The Batman Arkham Series. While no official character list has been given for this mode of the pass yet, the mode is supposedly called, Gotham City Stories.
The game will also allow you to play as Batman in what is being described as, The Season of Infamy. The mode lets you go back old days of batman and battle a slew of legendary super villains who are invading Gotham City. The mode is said to include new missions, new storylines and all new gaming features!
The release date for Batman Arkham Knight will be June 23rd for The Xbox One, The PC and The PlayStation 4. The game was originally slated for release in 2014, but was pushed back a few times over its development period. The game is also said to include a GTA 5 style Character change mechanic
What do you think of the season pass for Batman Arkham Knight? Are the features worth the extra money on release day? What mode are you most excited to play? Let us know in the comments below and game on!
Share this:
Welcome my friend, Helper Cat says you need to register for that! :)