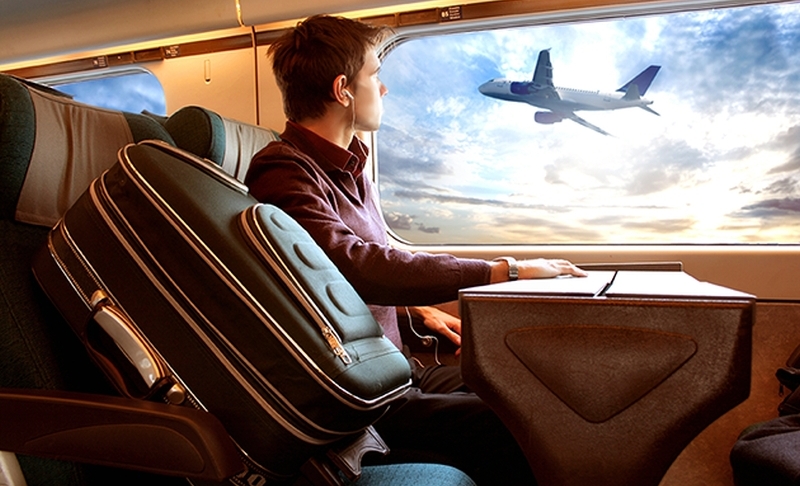 In the past, even just a decade ago, the only way to know whether an area was good or safe was to go there, or talk to someone who lived there. Today, thanks to the internet you can fully research an area and get a good idea about safe places to visit, what places to visit, what cities and what areas are safe to stop in and get a hotel in, websites to tell you about hotels and which are good ones, websites to tell you about neighborhoods, houses, or apartments, best restaurants and things to do in an area, and much more.
Today, thanks to all of these great options to do research beforehand, you can be very prepared by doing your due diligence ahead of time. By checking out the various websites, you can get a good – although granted not entirely accurate – but really good idea of what lies ahead of you on your trip. Whether you are going on vacation, moving across the country, going on a business trip, or simply going on a road trip with some friends, these top websites will help you research the areas ahead of time, so you can focus on your trip, and not worry too much about the worst that could happen. By doing your best to research ahead of time, you can take control rather than leaving it all up to chance.
---
5
Priceline.com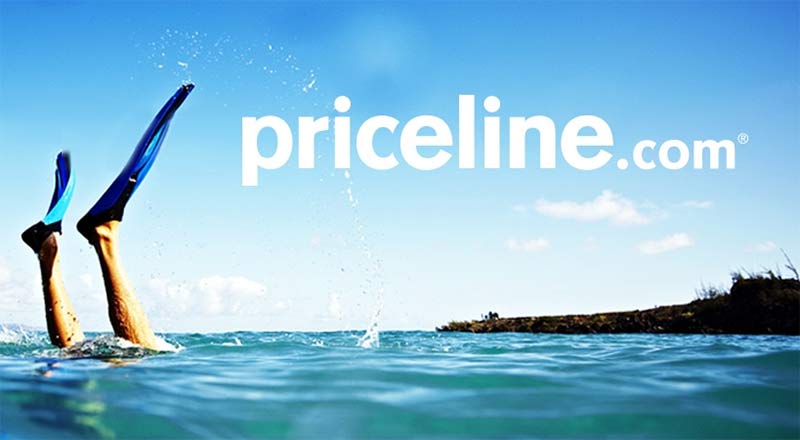 Why It's Great
Priceline.com
has a great review system that allows you to filter by price, location, hotel star rating, and guest reviews. Additionally, Priceline can help you book a plane ticket or rental car - although again, it probably won't be the cheapest price. Even if you don't use Priceline, it is worth going there even just to check out the reviews. Being able to filter by guest reviews is a huge asset; although, you can only do this on the website (including on a mobile device), but you cannot use this filter on the mobile app.
Personally, I have found the default Priceline prices to actually be more expensive than even just calling up the hotel. Not always though. The big discounts come randomly on the Express Deals; however, if you get unlucky you could get a hotel in a worse area than you wanted, because with Express Deals you can't choose the exact hotel, only one within a general area. Priceline also has the "name your own price", but I never used that.
A downside of using Priceline is that hotels tend to give Priceline customers who use the Express Deals, the worst room. Several reviewers have expressed this sentiment, and I admit that the same occurred with me. However, I used it at the last minute (same day) a couple times, so maybe you will have better luck.
Still, even if you just use Priceline for research, it's still worth checking out.
---
4
Booking.com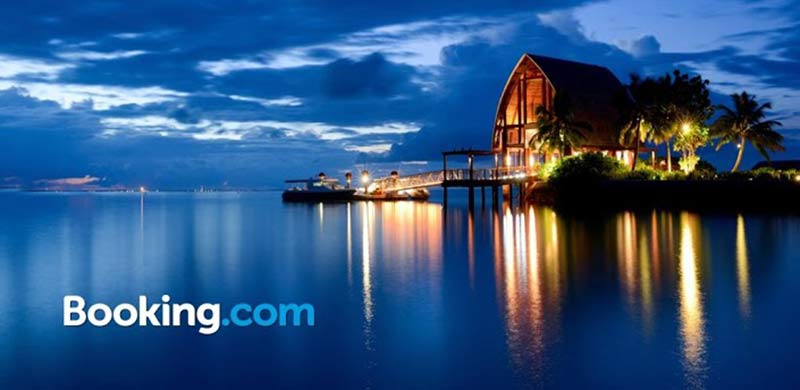 Why It's Great
Booking.com
is one of the largest travel site in the world, and is similar to Priceline in that it has guest reviews and hotel ratings. Their filters are not as robust as Priceline, and if you visit on a mobile device you can only read the most recent 10 reviews (although this might be fixed in the future). While Booking.com does not have as many reviews as Priceline, it does have a lot of reviews, and I would recommend you check out both sites for reviews. If viewing on a desktop, their filters are about as robust as Priceline's.
The good thing about Booking is that they have amazing customer service, something that could really come in handy if something comes up, if you use them. Their prices are also better than Priceline's (except for Priceline Express Deals).
Or even if you don't need a hotel, just using Priceline and Booking to do some general research can come in handy. However, before checking out either of these, it will be a good idea to know which specific areas to choose from, so check out some of the other sites below to do some area research before searching for a hotel.
Here's a $25 off coupon - just use this link to book and you will get $25 off your first hotel with booking.com:
Booking.com Discount
---
3
TripAdvisor.com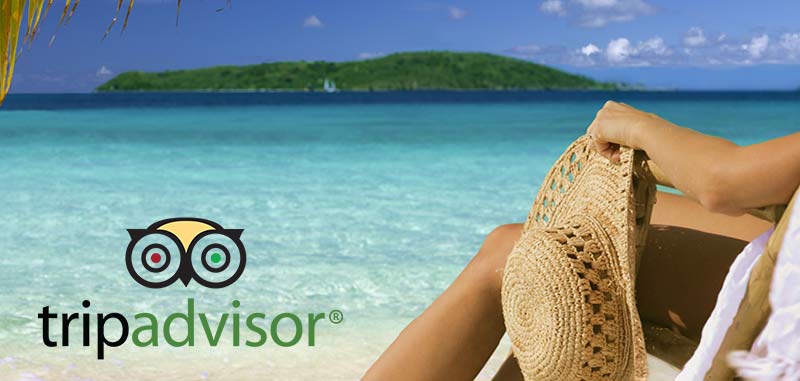 Why It's Great
TripAdvisor
has reviews of hotels just like Priceline, Booking, and many other apps, but it has been around for a lot longer, and has a lot more information for research than just hotels. You can research neighborhoods, check out their forums to talk to people or read accounts of particular neighborhoods, find attractions and things to do, and many more travel tips. TripAdvisor may not be perfect, but it's a well-used website with a lot of content, so it's definitely a great site to add to your arsenal for researching your trip.
You can also use TripAdvisor to book hotels and vacation rentals, book plane tickets, find nearby restaurants and read restaurant reviews, find attractions and read reviews on them as well, and more. You can also read in their travel forums people's advice on traveling, road trip ideas, and many more tips for your trip.
---
2
Travel Forums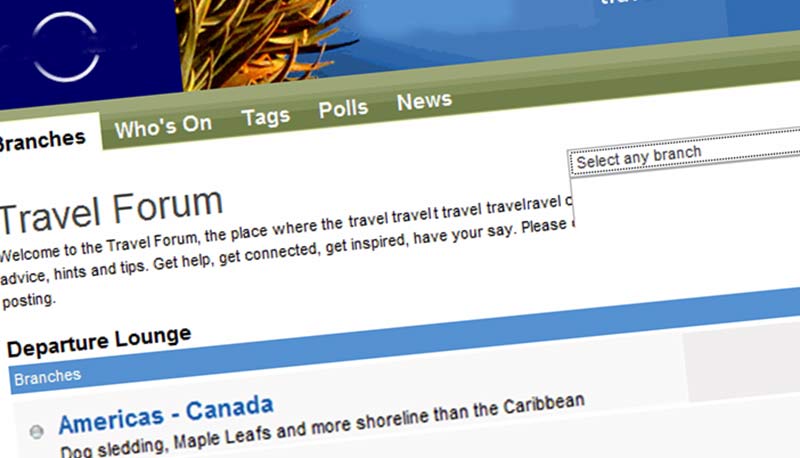 Why It's Great
Forums in general, especially travel or relocation forums, are an excellent place to find information on an area. Being able to talk to the locals is a super-useful thing, and forums allow you to do just that without having ever even visited the place.
Beware of city-data, which is heavily moderated. It is so heavily moderated that you cannot get an honest opinion. For example, if there is high crime, the moderators might remove all posts in that area on crime because they think it's "racist". Some people get so ticked off at city data that they had 10 accounts banned already. If you need a new account, just use a
VPN like TorGuard
to change your IP.
Still, there is a moderate amount of useful info at city-data, and if you can ask a genuine question and get an answer before your account is banned (average time to innocent user's account ban is 27 hours), then you got lucky. If you can manage to ask a question and not get banned for it, (it's very difficult to do), then you have a moderate chance of a real person who lives in that area giving you some real advice about the area (if you are unlucky, you will just get a bunch of kids trolling you).
City-data aside (mentioned because it comes up in google searches so much), there are also many other travel forums out there. Check for large forums with a lot of active users who posted today, so you can have the best chance of getting a decent reply in a decent time frame. Don't be afraid to post and even wait a few days for a good reply, because sometimes those few days may be well worth the wait. Getting some advice from someone who lives exactly where you are traveling to (or through) is more valuable than any amount of reviews you could ever read.
---
1
AreaVibes.com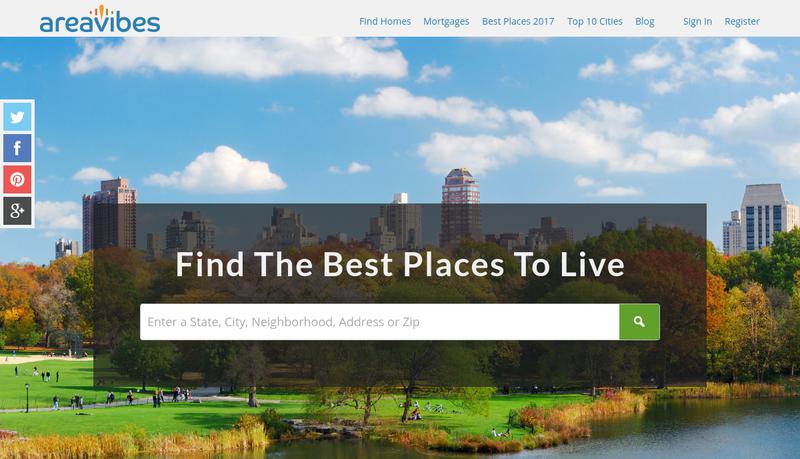 Why It's Great
AreaVibes.com
is at number one in the list because the info found on the website, even though skewed for "diversity" requirements, is invaluable info. You can get a general (definitely not specific) idea of certain areas, cities, and neighborhoods; and with some sleuthy searching you can even find the top cities in the state.
One way that I utilized AreaVibes when traveling long distance, was arranging my overnight stays in cities at the top of the AreaVibes list for lowest crime (Anything with an A- or better). Often, the biggest cities are the worst. However, the best cities with the lowest crime are about 30 minutes to an hour from a city with a F- in crime. For example, even though Nashville has an F rating for crime, the best rated cities in Tennessee (according to AreaVibes) are actually just south of Nashville.
The downside of staying in a city with an A rating for low crime, is that it is always the most expensive, based on my experience. But you have to pay for safety, and it's worth it, especially on a long trip or if you are moving. After all, if you get mugged in a $50 hotel in a bad area, is that really worth the $50 to $100 you saved from the $100 to $150 hotel in the nicer area? In the end, staying at a hotel in a bad area may cost you a lot more than the $50 you saved.
Still, sometimes you can get lucky with a $70 to $80 in a nice area, but in my cross-country travel I never found less than $60 in a nice area - and that was in Midland Texas in a hotel that was normally $150+ per night, but was discounted since due to low oil prices the entire city is like a ghost town. A rare occurrence. In other areas, $100 is a base price in a decent area; and in some areas, $100 will get you the worst hotel.
Anyway, the point is that with AreaVibes you can at least get a general idea about what cities to avoid. I was able to do multiple cross-country trips without any incidents thanks in part to researching the nicer cities to stay overnight when passing through by using AreaVibes.
---
This top 5 list certainly is not comprehensive; surely there are many more sites and types of sites that you can visit to research your trips. Among other sites include NeighborhoodScout.com's crime maps, U.S. Census data, and websites listing the highest and lowest crime cities (although these are not always to be trusted).
Every day, the information continues to grow; although while this makes it easier to research good areas, it can also make it more difficult due to information overload and difficulty sorting through the data.
A few useful travel research tips
A tip for searching reviews of hotels: some of the biggest things to look for in the reviews include anything mentioning bed bugs, traffic or train noise, safety and the general element, and cleanliness.
When researching, if the negative review states just a particular bad experience (like they said the staff was rude or the budget hotel didn't have a big enough breakfast), then keep in mind you may not feel the same way and may not have that experience. It may have just been a traveler having a bad day, or a picky person with too high expectations for a 2 or 3 star hotel. So take that kind of review with a grain of salt, it still might be a great hotel.
On the other hand, even the brief mention of bed bugs are an absolute deal breaker, because if one of those blood suckers decides to tag along with you, it could be years later and thousands of dollars (or more) before you eradicate them, if ever.
How soon should you begin your research for a long trip? I would recommend to begin at least one month; but in fact I've begun research as early as 1 year before a long move. Over time, you can narrow the area where you want to move to; and with a country as big as a continent, the information overload is real. Still, if you give yourself enough time and commit to doing a lot of reading over the next time period until your trip or your move, then you can get a good idea about the areas which you are moving to or traveling through, without learning the hard way (such as getting mugged, or worse).
What are your favorite sites to use for researching areas for traveling? Do you use or have you used some or all of the sites in this list? Which ones did you like or dislike? Feel free to enjoy sharing your experience with travel research and help other fellow travelers.
Share this:
Welcome my friend, Helper Cat says you need to register for that! :)