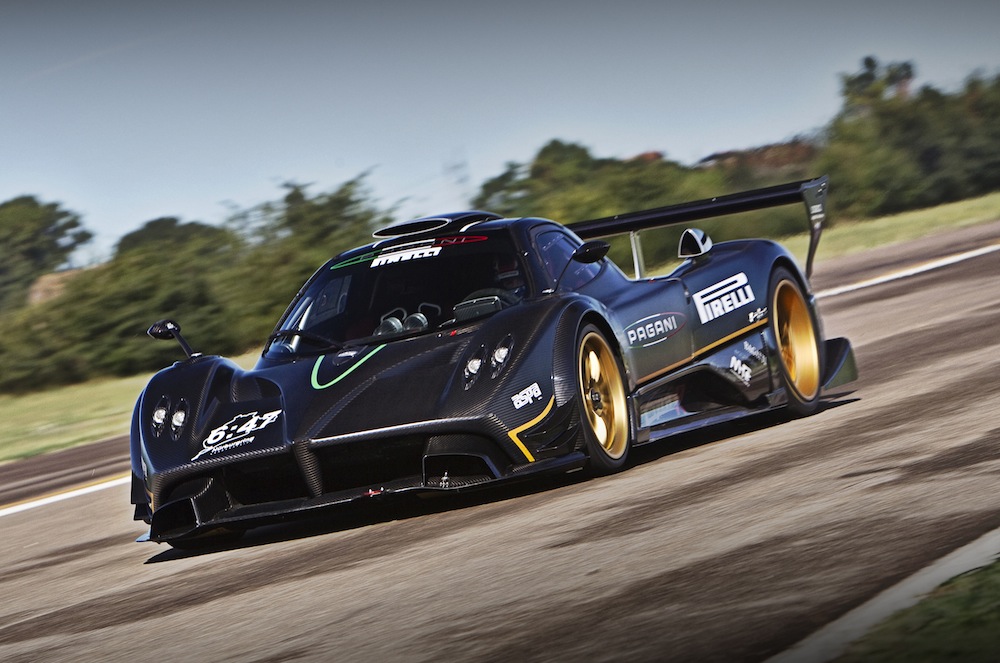 Pagani Zonda Revolucion | Saving the Best for Last
To a supercar that needs no introduction to many supercar fans, the extremely stylish new Pangani Zonda Revolucion (not misspelled) will be the last ultra-expensive vehicle in the Zonda line.
The first modern supercar that was originally a F1 machine was the Ferrari F50 in 1995. Now, 18 years later, the insanely fast Zonda Revolucion can burn that original speed stallion on any track. The Zonda Revolucion is Pagani's flagship and fastest model; with its 750 horsepower, the Zonda Revolucion is truly a remarkable achievement.
The Pangani Zonda Revolucion is reminiscent of the true artistic vision found in the works of great renaissance artists. It has a unique and distinguished sleek racing look that really sets it apart from the crowd. This ultra-powerful supercar not only drives insanely fast but also truly measures up in every way to what you would expect from an aerodynamic, stylish, and super-expensive supercar.
Supercars like the Zonda Revolution are not usually built in great quantity, which means there will only be five models ever made! That makes the Zonda Revolution one of the rarest supercars to ever be made.
This unique super-fast supercar will have you riding in style as well as keeping you on the edge of your seat. With only five models that will ever be made and a crazy price of $2.9 million dollars, most will only dream of getting behind the wheel of Zonda's greatest and fastest supercar.
Pagani Zonda Revolucion | Saving the Best for Last Photos
Share this:
Welcome my friend, Helper Cat says you need to register for that! :)