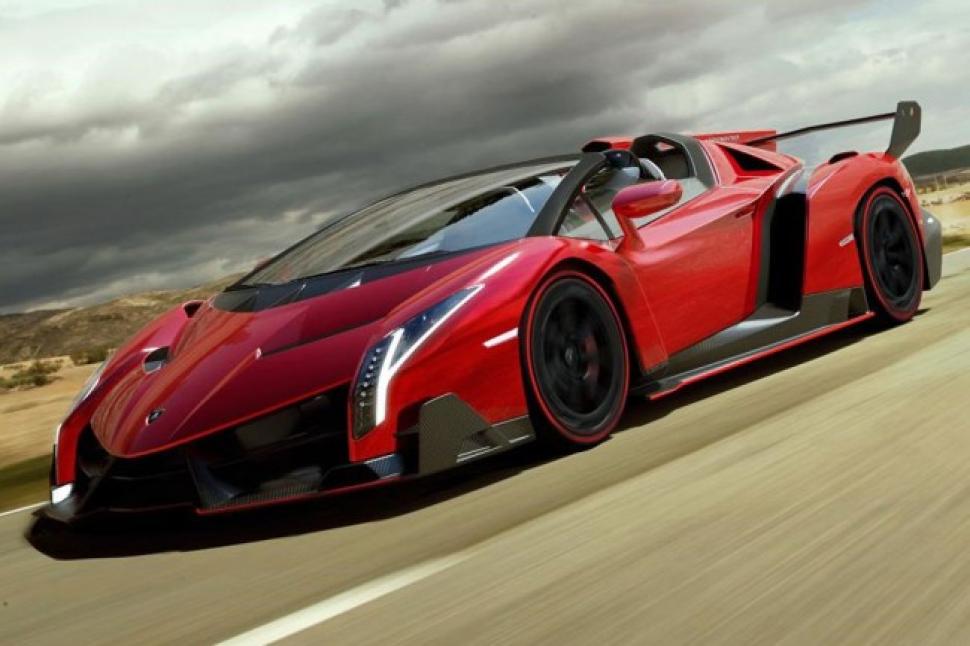 Lamborghini Veneno Roadster | 740 Horsepower 7-Speed Over-The-Top Monster
The Veneno Roadster 4.5 million dollar ultra-rare supercar will knock off your socks with a top speed of 221 mph and a sprint from zero to 60 mph in a mind-blowing 2.9 seconds. But you don't buy this car for the speed or the acceleration, or even the 740-horsepower 6.5-liter V-12; you buy this car because not only are you ultra-rich, but you have the power and connections to be one of only three owners in the world, since only three will ever be made.

The sleek and aggressively modern style of this is the car of every lambo-lovers dreams and the 7-speed "ISR" transmission is slated to be capable of shifting gears about as fast as a formula one racer. And if that isn't enough, the ultra-premium all-leather cockpit is like sitting in the seat of a fighter pilot with the luxury of a private jet. If this isn't motivation to become ultra-rich then nothing is, so pick up your socks a few miles back and jump in this amazing car and go for the ride of your life.
Lamborghini Veneno Roadster | 740 Horsepower 7-Speed Over-The-Top Monster Photos
Share this:
Welcome my friend, Helper Cat says you need to register for that! :)