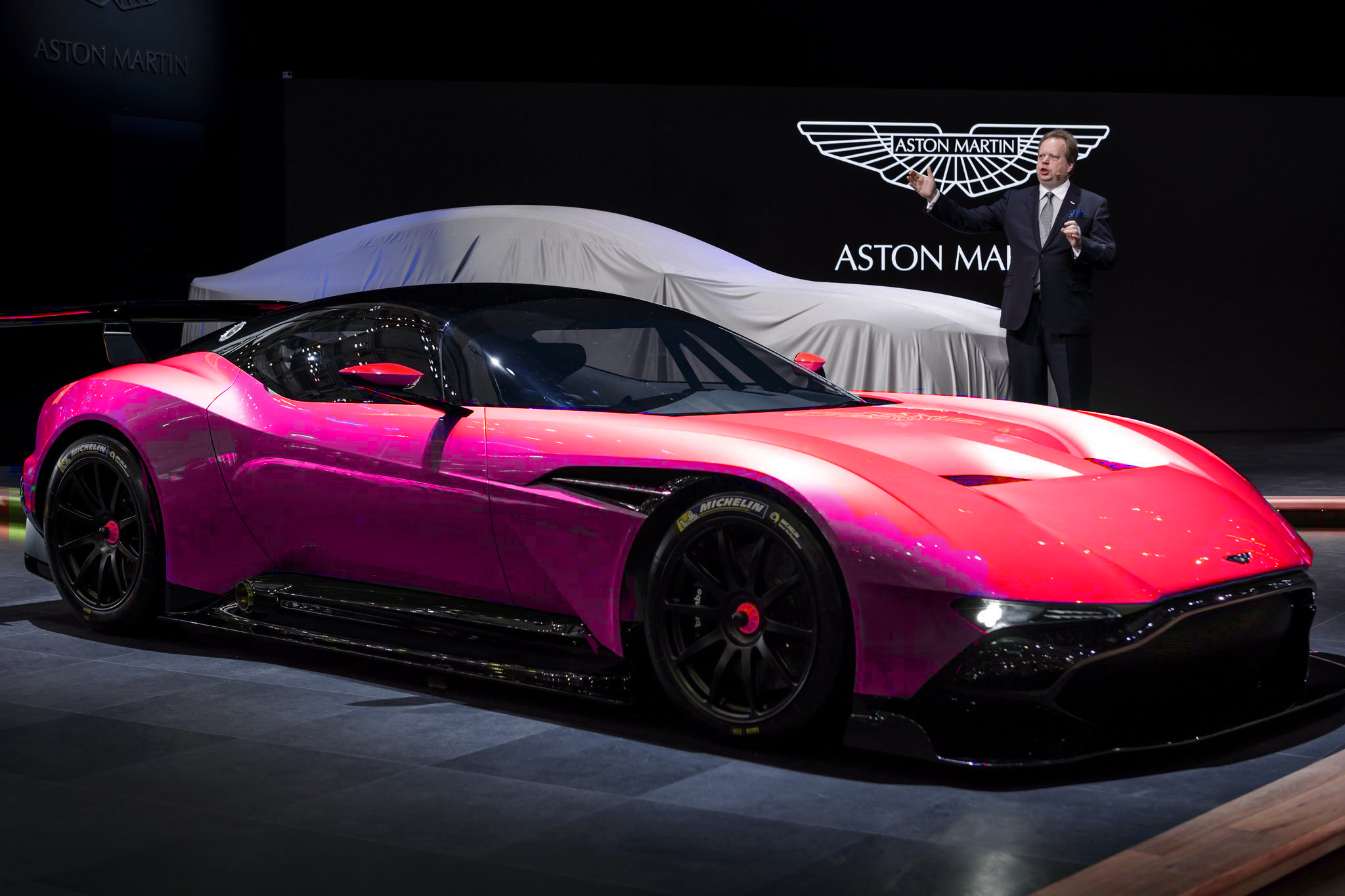 Aston Martin Vulcan | Aptly-Named Insanely Fast Legend Of A Supercar
With over 100 years of manufacturing amazing automobiles, Aston Martin has outdone themselves yet again. The new British track-only supercar Aston Martin Vulcan is nothing short of outstanding. The all carbon-fiber Vulcan promises extreme performance with over 800 horsepower.
The downside to all of this is that Andy Palmer, Aston Martin's CEO, has officially stated that only 24 cars will be released worldwide. However, with a cost of 2.3 million dollars I cannot expect too many people will be able to afford such a legend. This is a car that will be known for the years to come, a true supercar that has the ability to move through the world as if it was a part of the road itself – if only it were street-legal.
Chief Creative Officer, Marek Reichman, truly outdid himself. With all designs coming straight from the minds of Aston Martin, this supercar is one of a kind. With power to match its sleek design, it runs on a 7.0-liter V12 petrol engine and is a true force to be reckoned with. A rich GT motorsports experience has been made with a front mid-engine and a rear-wheeled drive.
With the supercar at peak performance power, we now look to the great manufacturing partner Multimatic. Multimatic specialized a carbon fiber monocoque body construction for the Aston Martin Vulcan. The biggest of these are the carbon ceramic racing disc brakes which measure 380mm in diameter at the front, and 360mm in the back.
With a track-derived pushrod suspension acting as a perfect fit with Multimatic's Dynamic Suspension Spool Valve, adjustable dampers, anti-roll bars front and rear, the work that was put into this supercar is more than any car I have ever seen. The Vulcan is a true work of art.
Before receiving the car, buyers will be offered the ability to take a training course to learn how to properly control this monster. Darren Turner will help aid these soon-to-be owners in fast track training for the safety of the owners and anyone they may come across.
In order to help train them, they will go through a "boot camp" of sorts. Training is also available with other Aston Martin supercars such as the V12 Vantage S, One-77 road cars, and the Vantage GT4 racecar. By developing the ability to properly control a high velocity vehicle and have track experience by the end of the intensive training camp, they will finally be able to jump behind the wheel and get racing.
Thanks to helper Darren Turner and his Base Performance Simulators, buyers will also have the ability to have virtual help. In a virtual racecar environment Formula 1 kept exclusive for so long, an owner can train even farther than before.
With a high velocity vehicle on the inside and a sleek, smooth design on the outside, the work of British genius truly shows through the Vulcan. Only making 24 of these masterpieces is a true shame, but the rarity will give an exclusivity that truly makes this car special.
Aston Martin Vulcan | Aptly-Named Insanely Fast Legend Of A Supercar Photos
Share this:
Welcome my friend, Helper Cat says you need to register for that! :)